Comfort Keepers Offers Exceptional Senior Care In Grafton, WI
Expert, compassionate senior care in Grafton, WI
Services in Grafton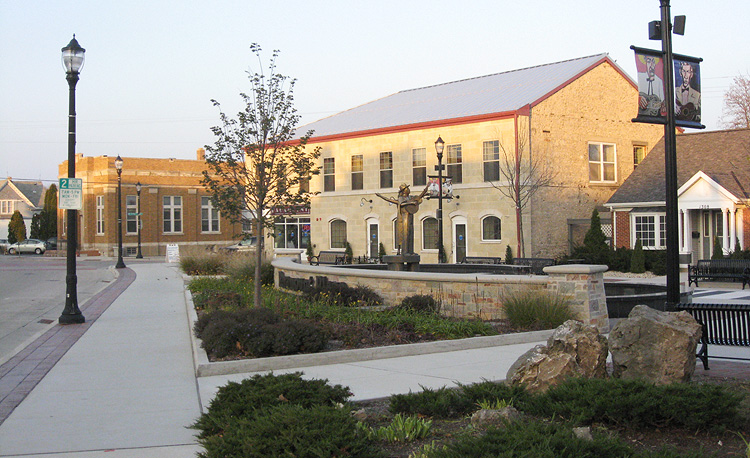 The most important thing for us is to keep seniors and other adults active, healthy, and independent. We believe that giving our clients reasons to get inspired by or engaged with everyday things is one way among many that we can achieve what's most important to us.
We use something called 'Interactive Caregiving' to turn our senior care services into chances for each client to get interested in their daily activities. 'Interactive Caregiving' usually entails simple companionship care like conversation and household activities. It also entails personal care, which means that we help clients do laundry, cook, clean, and other things.
We even accompany clients on errands and other social engagements. These could be a run to the store, seeing a movie, or just walking in a place a client likes. In Grafton for example, our clients often like to go walking in the woods.
Community Events & Community Ties
It's very important for us to be deeply involved in the communities we serve. All of our caregivers provide transportation so it's easy for our clients to stay engaged with their communities. In Grafton, we frequently take clients to cabins in northern Wisconsin.
We believe that community involvement should go deeper than helping our clients be parts of their communities, however. Comfort Keepers senior care is a partner to the areas it serves. The Grafton branch is partnered with Anita's Garden assisted living facility and the Heritage Nursing and Rehabilitation Center, which provide additional, personalized care for our clients.
The relationships we have with organizations in the area extend even to hospitals, including Aurora Hospital in Grafton and St. Mary's – Ozaukee in Mequon. We see these relationships as essential to providing the best care for our clients.
Senior Care from Comfort Keepers of Grafton, WI
Comfort Keepers provides care for seniors in the comfort of their own homes and offers a number of beneficial services that separate them from other senior care providers in Grafton, WI. Family members who are worried about their loved ones often choose to bring in a caregiver from Comfort Keepers in order to assist with daily life responsibilities.
Comfort Keepers offers a number of basic services as part of their senior care. Some of these in-home care services include bathing, dressing, meal preparation, housekeeping, laundry, and transportation service. A caregiver from Comfort Keepers is available to be with a client 24 hours a day if necessary, in order to provide assistance whenever needed. Since caregivers from Comfort Keepers are able to customize their care, they are able to accept a wide variety of clients.
The senior care that Comfort Keepers provides is a step above all other in-home care providers in the area. We offer respite care, end of life care, dementia care, and much more. The service that separates Comfort Keepers from the pack is Interactive Caregiving, as it focuses on keeping clients active and engaged, allowing them to enjoy their life to the fullest extent.
Interactive Caregiving keeps clients mentally, physically, emotionally, and socially active. Caregivers like to keep clients mobile in order to keep them healthy and active. Comfort Keepers will walk with clients around the block, assist with gardening responsibilities, and go out to visit the community, as part of their senior services. Comfort Keepers can also keep clients mentally active by discussing important topics with them, playing cards, playing board games, and taking part in hobbies together.
One service that many family members find invaluable is the incidental transportation service that Comfort Keepers provides. Since a caregiver from Comfort Keepers can bring clients to doctor's appointments, family members do not have to take on the brunt of this responsibility. Caregivers regularly bring clients to Aurora MedicalCenter, Columbia St. Mary's Grafton Medical Center, and other medical establishments in Grafton, WI.
For more information or to find out about your senior care plan options, please Contact Us at (414) 209-5808.