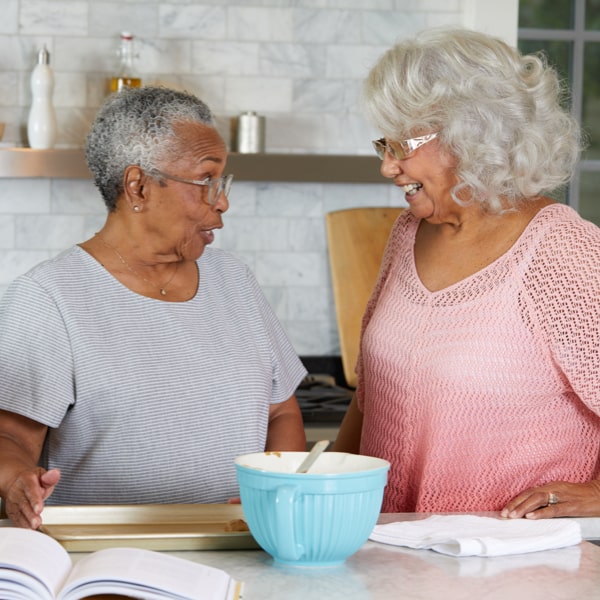 Home Care Services in Grafton, WI,
and surrounding areas
Now seniors and their families can choose personalized home care services
Comfort Keepers of Grafton, WI offers expert home care services to seniors and their families residing in Waukesha, Milwaukee & the surrounding areas. Our dedicated caregivers travel to seniors and provide personal care services such as bathing, grooming assistance, incontinence care, light meal preparation, transportation, companionship and more in the Grafton, WI, areas. 
All of the home care services that Comfort Keepers provides to senior clients in Southern Milwaukee and Waukesha revolve around Interactive Caregiving, in which our caregivers strive to elevate your senior loved one's quality of life to be as high as possible. Interactive Caregiving focuses on keeping clients active so they can continue to enjoy their life.  Comfort Keepers will send a caregiver directly to a client's house, they are able to offer assistance when needed and encourage seniors to get the most out of life.
Interactive Caregiving
As part of the Interactive Caregiving and in-home care that a caregiver from Comfort Keepers offers to age seniors, remaining mentally active is extremely important.  A caregiver from Comfort Keepers will play board games, cards, and converse with a client.  In this way, seniors are able to remain mentally active and enjoy their life in the comfort of their own homes. Caregivers from Comfort Keepers also focus on physical activity with their Interactive Caregiving program.  From getting up and walking around the house to walking around the block, caregivers like to focus on being active.  Caregivers realize that clients who get out of the house to breathe in fresh air and exercise, live a better life overall.
Services Available
Our home care services include respite care, personal care, transitioning care, dementia care, Alzheimer's care, and much more. We will work with your family to create a customized senior care plan that will suit all of your senior loved one's needs. This will enable them to live safely and independently at home while giving your family peace of mind.
Are you interested in learning more about our home care services in Grafton, WI or surrounding areas? Call Comfort Keepers at (262) 207-4910 or contact us.