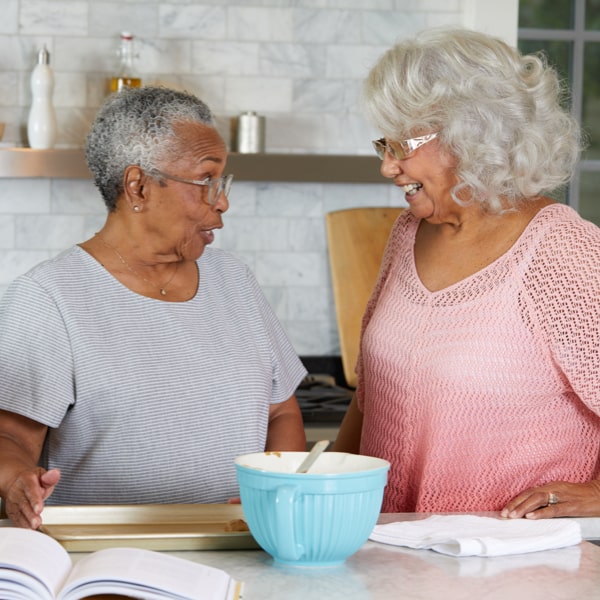 Our Senior Care Services in Lakewood, WA
You decide how much care you need and where you need it most
For many seniors living in Lakewood, WA, one of the hardest parts of growing older is finding out that there are a number of tasks they are used to doing that they can no longer do with the same finesse and ease. In the beginning, it could be something as simple as no longer being able to lift heavy laundry baskets, but as time goes by, the number of tasks you may no longer be able to do on your own can get longer. This can make it hard for you to remain safely in your home. At Comfort Keepers, we offer a range of in home senior care services intended to make it possible for you to continue enjoying life in the comfort of your own home.
Give us a call at (360) 323-2605 to learn more!
Our plans are designed to provide you with the help you need when you need it. One of the problems we have found with many of the other care providers is that they tend to have set care plans that don't take into consideration their client's varied needs. At Comfort Keepers, we believe the only person who can truly know exactly what level of care you need, is you. It is not up to us to determine what type of care you need and when you need it. This is why we have developed some of the most flexible and customizable care plans in the country.
Customizable Options
Even though you might realize you need a senior care services provider to help you remain in your Lakewood, WA home, you might not know exactly what type of care you need. Most seniors tend to rely on their family to provide the help they need. But, to be honest, most family members are pretty busy managing their own hectic lives. This often leaves them with little time to spend helping you with your needs. In many cases, it can seem like the only option is to move into an assisted living facility or nursing home.
During your free care consultation with one of our senior advisors, they will work with you to decide what types of services you need now and how often you would like to have one of our caregivers come to your home. Our caregivers are available on a part-time basis, full-time basis, or in teams to cover you around the clock seven days a week.
Caring For The Whole Person
Our caregivers are there to help, but not to take over. We offer our own brand of senior care services we like to call "Interactive Caregiving." With this type of care, our caregivers will work with your loved ones on those tasks they are mentally and physically capable of doing. Doctors say that one of the best ways for seniors to remain healthy is to remain as active as they are capable of doing. Simply helping out with making a meal or some of the light housekeeping chores is a great way for your loved ones to remain active and keep their minds strong and healthy.
To learn more about our services, our caregivers, and our custom care plans, contact our office anytime online or give us a call at (360) 323-2605.