Learn More About Our Home Care Agency in Lakewood & Tacoma, WA
As a home care agency, we have been providing quality solutions to keep seniors safe in their homes throughout Lakewood & Tacoma, WA
Adults who are elderly or handicapped may get high-quality, award-winning senior care from Comfort Keepers. We recognize that each client has distinct and complex requirements that necessitate a tailored approach to treatment. Our thoroughly chosen caregivers help our clients age in place, regardless of their condition or capacity, allowing them to get personalized care without having to transfer into a care facility. Our senior home care agency strives to make the lives of the seniors we deal with better and richer while also providing comfort and support to their families. Contact our in home care agency right now at (360) 323-2605 to learn more.
---
How We Began
Since its inception more than 20 years ago, Comfort Keepers has built a reputation for providing top-notch customer service. Because our Lakewood & Tacoma location is independently owned and managed, we are able to use the resources of a big franchise while yet maintaining a small-business feel. In Lakewood, Comfort Keepers was founded in 2004 with the goal of helping local elders have fulfilling lives on a daily basis.
---
Customized Care
As one of the top home care agencies in Lakewood, Tacoma, and the neighboring regions, Comfort Keepers helps families find care for elderly loved ones. Our individualized care plans meet the unique requirements of each of our customers and ensure that they receive the best possible combination of compassionate elder care services for their loved ones. During the first evaluation, one of our care coordinators will evaluate the patient's physical and mental health. After collecting as much information as possible, our staff will design a tailored care plan and match the patient with a suitable caregiver. Each caregiver has been meticulously chosen and will work with your loved ones to enhance their quality of life.
---
Our Team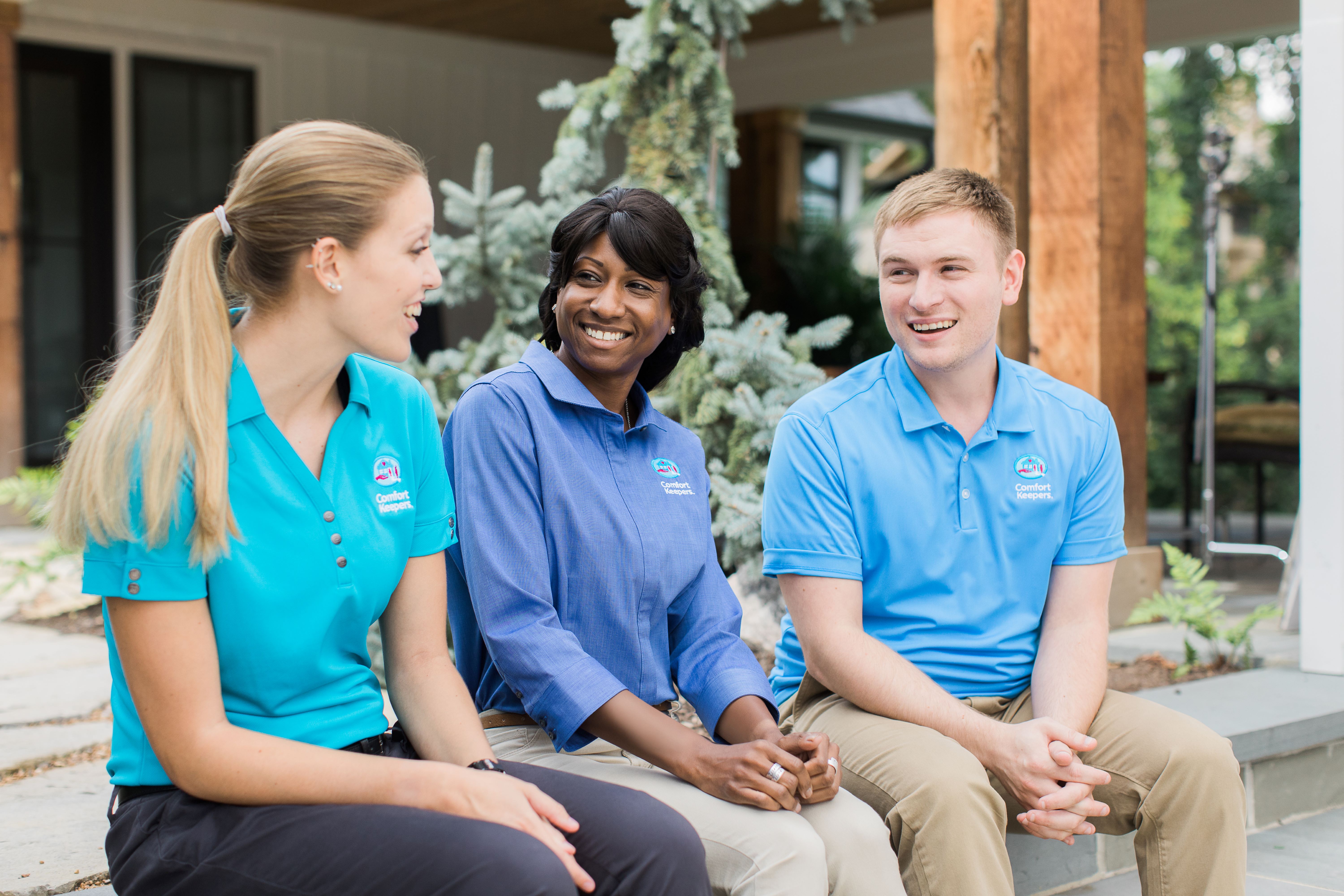 Call Us Today!
Each team member at our home care agency has been carefully chosen, screened, and trained to ensure that they can provide care that meets the highest expectations. Each team member has been subjected to a thorough interview process that includes local and national background checks, reference checks, prior work experience, and multiple interviews. Our care team makes an effort to form relationships with their clients and meet their physical, behavioral, social, and emotional needs.
---
Our Mission
Our home care agency's primary focus is to enhance the lives of the seniors we support by utilizing cutting-edge technologies and Interactive Caregiving practices. We provide a wide range of services to achieve this. Determine how much attention your loved one needs. Do they merely need companionship and food preparation, or do they need 24-hour care due to a significant medical condition? Regardless of their needs, we will make sure they get the senior care they need and deserve. We strive to make it possible for seniors to age in their homes comfortably, on their own terms, and with dignity.
---
Learn More About Comfort Keepers
Contact our home care company today if you have an elderly loved one in Lakewood, Tacoma, or the surrounding area who may benefit from additional assistance at home. Our staff will gladly answer any questions you may have about our in home care agency. Additionally, they will arrange for a complimentary, no-obligation consultation with one of our care coordinators to help you get started on the right track of care for your loved one. To contact a member of staff, press one of the buttons below.