Learn More About One of the Leading Elder Care Agencies in Sterling, VA and the Surrounding Area
Comfort Keepers Home Care is the area's top provider of elder care in Sterling, Annandale, Fairfax, and nearby cities
Comfort Keepers is a premier provider of in-home elder care in Sterling, Annandale, Fairfax, and the surrounding areas. Our team takes pleasure in supporting senior residents in keeping their independence, safety, and quality of life at home, despite chronic illnesses and deteriorating health. Our business provides highly qualified caregivers, individualized care plans, and flexible scheduling. Contact our senior care agency at (703) 239-3858 for further information or continue reading below.
Our Goals
Our company aims to improve people's everyday lives and give family members peace of mind through new tools and proactive care techniques. We provide a broad range of elder care services to ensure that your loved one receives the comprehensive care they need and deserve. We aim to help seniors in aging with dignity in their own homes.
Our Care Team
We carefully choose our home care providers to ensure the comfort of our valued customers and their families. Before contact with customers, they must finish a comprehensive training and orientation program. Additionally, we connect elders with caregivers who share their interests, talents, and personalities. Our objective for carers is to become involved in their clients' lives to build authentic, long-lasting connections.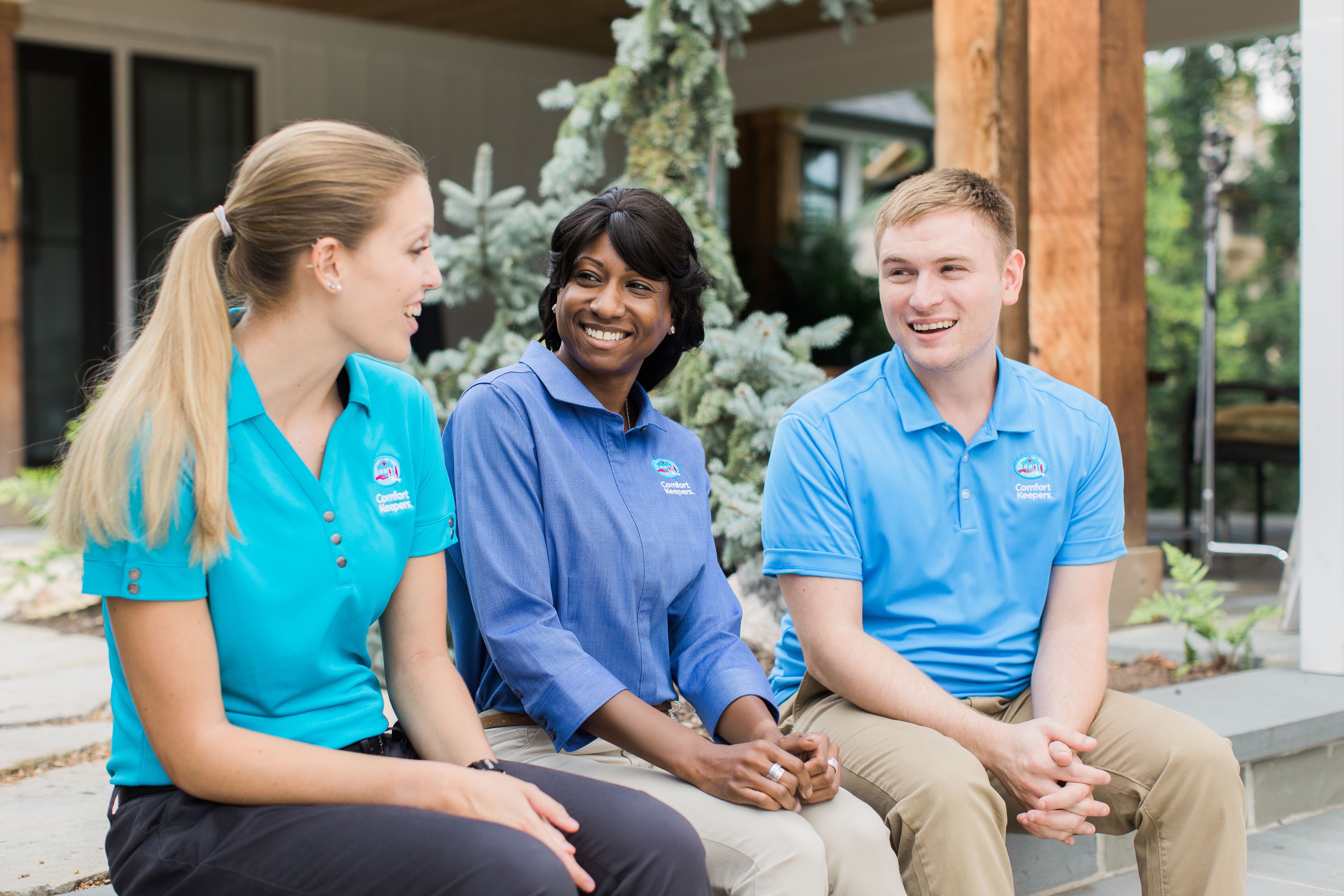 Our History
Comfort Keepers began as a business over two decades ago and has evolved into a nationally renowned franchise network known for providing quality care. Each agency is independently owned and operated, using global resources while maintaining a personal and local touch. Our agency has a long history of delivering outstanding and compassionate care to seniors in the area,
Schedule Your Free Consultation
Families may contact us by clicking on one of the buttons below to learn more about our in-home care services in Sterling, Annandale, Fairfax, and the surrounding area. Our care team is accessible 24 hours a day to answer any questions you may have regarding the care we provide. Click below to book a no-obligation consultation with a care coordinator! We can then develop the optimal elder care plan for your loved one based on the results of the care evaluation.