Elder Care in Ogden, UT: When "Collecting" Becomes Hoarding
By: Louie J. Frucci, RN, CSA, CDP
Is your home or the home of a loved one so cluttered with stacks of old newspapers and magazines that you need to weave through narrow aisles to get from one room to another? Are you tripping over holiday wrapping paper from years gone by? Are piles of boxes, empty margarine containers, food tins, junk mail and plastic bags creating a hazardous maze in the home? Some people may consider themselves a "collector" or even a "pack rat." But for the psychologists who study this phenomenon, they may be a "hoarder."
Compulsive hoarding (more accurately described as "hoarding disorder") is a pattern of behavior that is characterized by the excessive acquisition of and inability or unwillingness to discard large quantities of objects that cover the living areas of the home and cause significant distress or impairment.* If you're using elder care in Ogden for a loved one, you may have seen a transition into this behavior starting.
Hoarding has entered the national spotlight since A&E (the cable channel) began airing a reality television series about the problem. Often times, beneath the papers and magazines a frightening reality comes to light – not only is the house a mess, it has become a health hazard! Rotting food, mold, and mice nests can be among the "surprises" that are uncovered.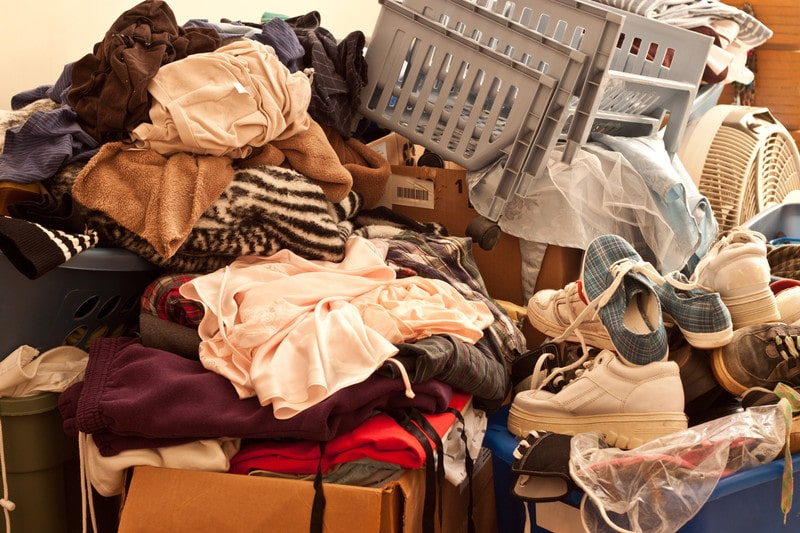 So as you use elder care in Ogden, UT for a loved one, when does collecting cross the line into a hoarder? Usually, when the action of acquiring (from either buying or finding) and keeping things that have limited (if any) value begins to interfere with or overtake living space, then hoarding may be a problem. Hoarders cannot seem to decide whether the stuff has any value, and over several years, the accumulation may become frightening.
Eventually, as the clutter begins to cover the floors, tables, chairs, and even the bed, the home becomes a health and safety hazard that can leave the residents almost incapacitated. When confronted or simply asked about the mess, hoarders often deny they have a problem. At the same time, they are often embarrassed to have friends or family visit their homes. Some psychologists believe that hoarding is a type of obsessive-compulsive disorder (OCD), while others believe that it may be a form of attention deficit disorder (ADD). ADD may cause people to have difficulty with decision making, procrastination, and staying on task long enough to organize or throw things away.
The treatment of hoarding can be very difficult, because it may mean changing lifelong behaviors. Some hoarders are too embarrassed to seek help, while others panic when faced with discarding their "treasures." The goal is to help people understand why they keep items, teach them decision-making and organizing skills, and teach them skills to resist buying new things.
Medications used to treat obsessive-compulsive disorder have had limited success for people who hoard. Stimulant drugs used in ADD are often more successful in combination with behavioral therapy. The most important point is to realize a problem exists and seek help from a health care professional. Whatever treatment or therapy is utilized, hoarders need to be shown patience and support from friends and family.
For more information about hoarding, visit www.ocfoundation.org. Another very useful and informative resource is www.childrenofhoarders.com. Contact us at Comfort Keepers for elder care in Ogden, UT with homemaking and personal care at (801) 383-2182.