Comfort Keepers At Home in Ogden, UT
Comfort Keepers of Ogden, UT Offers Superior At Home in Ogden, UT
Reaching retirement age should be one of the best times of a person's life, but unfortunately for many, it means struggling to take care of themselves and their family home. If you have reached this point, there is no shame in admitting it. However, thanks to the many services offered as part of our at home in Ogden, UT, there is plenty of friendly help available. At Comfort Keepers, we know how hard it can be for many seniors to try and care for themselves and still maintain the family home.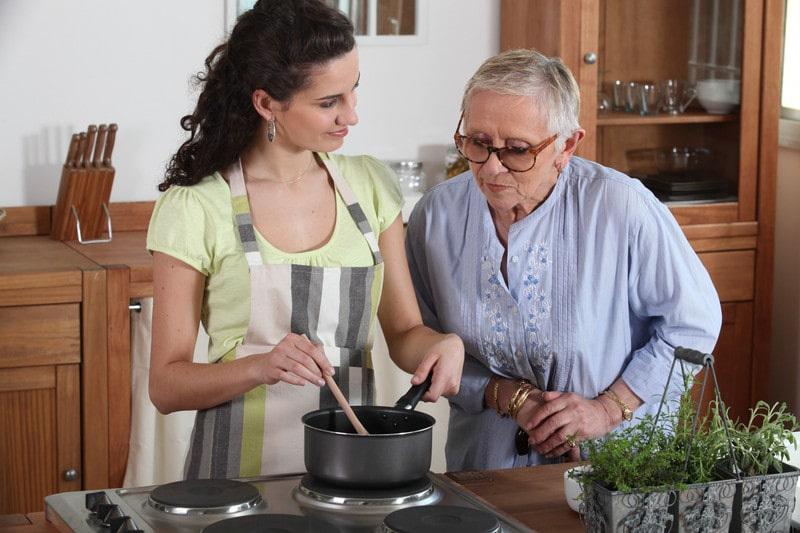 Our at home in Ogden, UT includes caregivers who are highly skilled, professionally trained, and dedicated to providing each of their clients with friendly and exceptional personalized service. Among the many services our programs include are:
Companionship
Mobility assistance
Personal care
Housekeeping
Laundry
Grocery shopping/errand running
Transportation
Medication Management
Flexible At Home in Ogden, UT
One of the biggest problems we have found with many at home providers in North Ogden, UT, is the lack of flexibility in their plans. Many have set plans you must choose from that do not allow for much in the way of variance. Our plans have been created in such a way as to allow you to choose how often your caregiver comes by and the services they perform. More importantly, as your needs change, you can easily adjust your care plan to meet them.
Our goal is to provide our clients with the perfect blend of companionship, personal care, and homemaking services without anyone ever feeling as though they are giving up their independence or sense of dignity. We can provide you with a caregiver for as little as a few hours a week or multiple caregivers in shifts to cover 24 hours a day, 7 days a week.