Comfort Keepers In-Home Senior Care in Georgetown, Texas
Our Home Health Agency Provides Top-Notch In-Home Care Services for Seniors in Katy, TX & Surrounding Areas
Comfort Keepers is a home health agency serving Georgetown, Texas and surrounding areas. Our trained caregivers offer a wide range of home care services. Our goal is to elevate your elderly love one's aging experience by focusing on their happiness and wellbeing.
We understand that it can be physically and emotionally exhausting to find the right care for your aging parent, grandparent, or loved one. Many families believe that assisted living facilities are their only option without considering the benefits of home care. We provide senior home care services that are tailored to your senior's needs and desires when you need them the most. Our customizable senior home care plans can include as little as 30 minutes a week of respite care up to 24-hour home health care for someone who requires around-the-clock and/or supervision.
Contact Us Today for a Free In-Home or Virtual Consultation at (254) 523-4234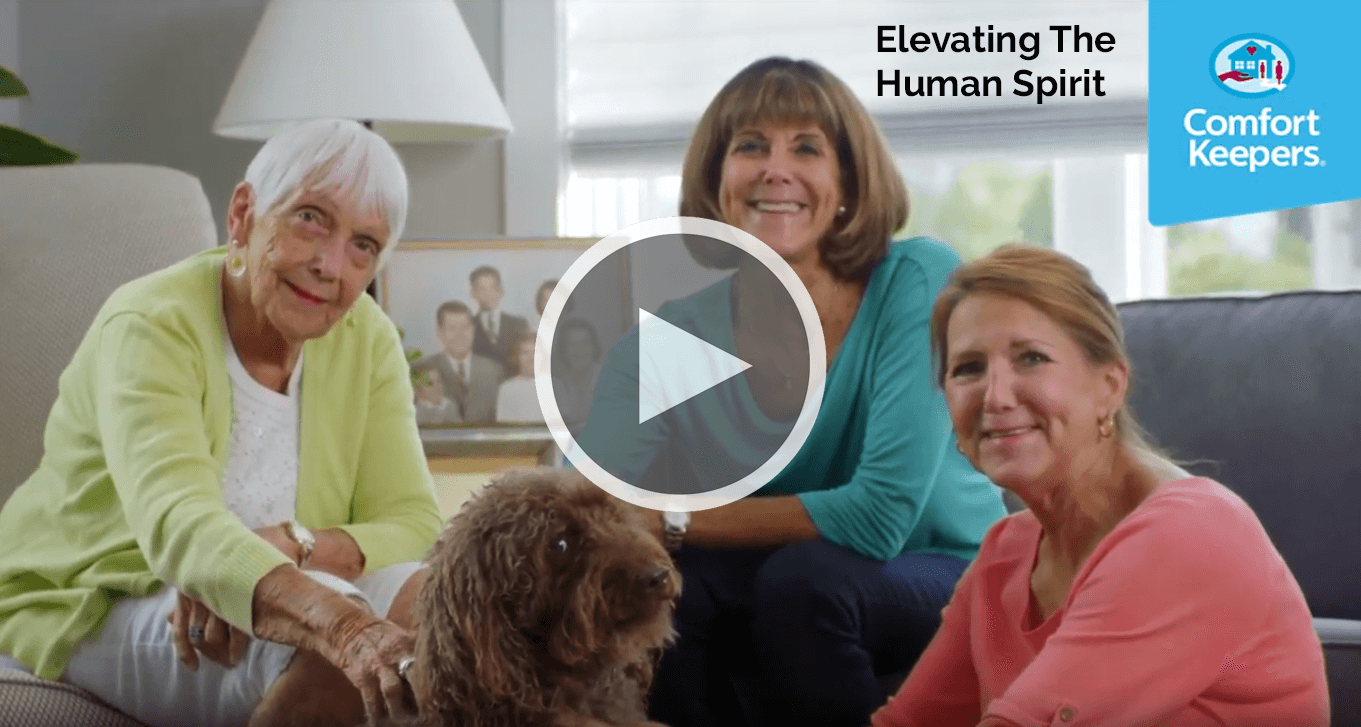 We Will Answer All of Your Questions About Our Home Care
Comfort Keepers is a leading home care agency in Georgetown, Texas, and surrounding areas because our caregivers focus on performing compassionately, with special attention to detail and care. Our in-home care services focus on elevating your senior loved one's wellbeing with meaningful companionship and personal care and prioritizing your loved one's daily living requirements or recovery care. We aim for our seniors to enjoy an independent life in the comfort of their own home. Our caregivers are trained in:
In-home care, such as personal & companionship care

24-Hour Care, for seniors who require around-the-clock assistance and/or supervision
Alzheimer's & Dementia home care that elevates the quality of life as much as possible through activities that stimulate the mind
Home Care Services for Seniors in Georgetown, TX
Comfort Keepers home care in Georgetown is equipped to support all of your elderly loved one's needs and wants and can provide a wide range of services. Aging seniors want nothing more than to age in place, in the comfort of their own home. We provide the care and support needed to make this your senior's reality. Our goal is to improve the quality of life for seniors to help them maintain their independence through physical, mental, and social activities that are designed with their specific needs in mind called Interactive Caregiving. Our Interactive Caregiving approach involves:
Physical exercise conditions and strengthens core muscles. This practice reduces the risk of falling, which is one of the leading causes of injury in seniors. Studies even show that exercise is better for fall prevention than home modifications.
Solving puzzles and reminiscing are important mental exercises. They keep the mind nimble and alert, which fights negative emotions and confusion.
Mental acuity for seniors also comes down to proper diet and hydration. We focus on meal preparation and make sure our clients aren't missing these essentials.
Caregiver companionship promotes home safety. Our preventative measures, including safety technologies, help seniors stay connected with the modern world.
24-Hour Care For Georgetown Residents
Sometimes, elderly parents or grandparents need around-the-clock care, which is why we offer Comfort Keepers 24-hour care in Georgetown and surrounding areas. We will provide around-the-clock care for your senior, ensuring that they are never left unsupervised. We also provide assistance, such as medication reminders and management, to keep your senior healthy and well. If you're unsure if your senior loved one requires 24-hour home care, consider if:
Your senior wanders or sleepwalks
Your loved one requires incontinence care or mobility and positioning assistance throughout the day
Your senior experiences anxiety and/or paranoia
Your loved one has been diagnosed with dementia or Alzheimer's disease
If you're unsure if your loved one requires 24-hour home care, give Comfort Keepers a call at (254) 523-4234 for a free senior care evaluation to find out.
Respite Services in Georgetown
Comfort Keepers in-home caregivers are available for as little as 30 minutes a week up to 24 hours a day. For those who live with a senior or require extra assistance with their senior loved one, Comfort Keepers offers respite services for Georgetown residents. Our home care team can alleviate some of the stress of being a primary caregiver and support families as they are needed. Our caregiving schedules are flexible to meet your needs. Give us a call today at (254) 523-4234 to discuss respite care for your senior loved one.
Alzheimer's and Dementia Care in Georgetown
A large number of those diagnosed with dementia or Alzheimer's disease find themselves in a nursing home or assisted living facility. However, for seniors in Georgetown, TX, and surrounding areas, aging in place is still an option for people diagnosed with dementia or Alzheimer's. Our dementia care and Alzheimer's care programs offer a range of services designed to support families with loved ones who have been diagnosed with Alzheimer's disease or dementia.
Both dementia and Alzheimer's disease impact a person's mental abilities. Many begin to slowly lose their memory, while others suffer by finding themselves no longer able to manage routine daily tasks. As the disease progresses, it can be physically, mentally, and emotionally exhausting to provide adequate care for your senior. Our home care for Alzheimer's and dementia patients involves activities that are particularly stimulating, such as admiring art or reliving seniors' favorite genre of music, which have been proven to stimulate brain activity.
The Difference Interactive Caregiving™ Makes
Unlike other traditional senior care agencies, Comfort Keepers Home Care implements a unique method of caregiving that highly focuses on the person receiving care rather than simply completing the task at hand. Interactive Caregiving™ incorporates meaningful conversations, games, and exercises designed to help improved both cognitive and physical function. Our trained caregivers are devoted to promoting your senior's health, wellbeing, and happiness
Explore Home Care for Your Senior Loved One
If you are unsure of whether your loved one requires home care or which level of care is best suited for their needs, give us a call. Our senior home care experts will consult the senior and their family on their needs, medical and non-medical, and assess their current living situation. Contact us today for your free in-home senior care consultation at (254) 523-4234!
Explore Comfort Keeper's Top Rated In-Home Senior Care
If you have worried about your senior loved one living on their own, it might be time to consider in-home senior care. Begin the process by taking a short survey to help you better understand when the time has come to pursue care options.