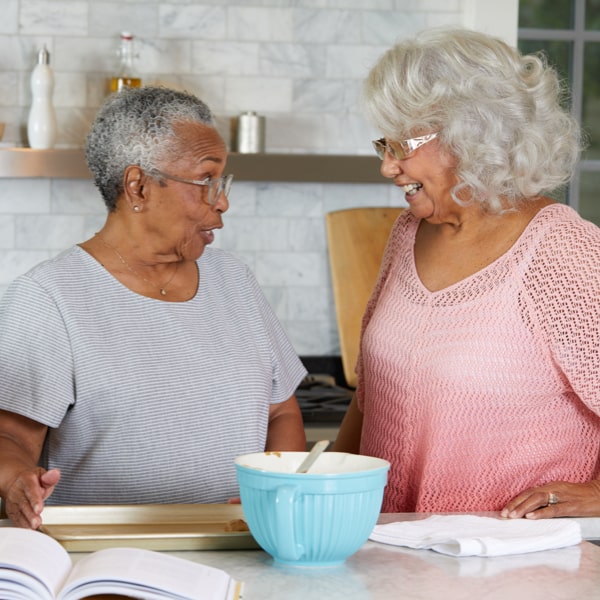 Elevating the Human Spirit in Snyder, Sweetwater & Big Spring, TX, and surrounding areas
Comfort Keepers provides industry-leading home care services for seniors

How our home care services for seniors can help
Comfort Keepers provides home care services for seniors and their families in Snyder, Big Spring and the surrounding areas of Texas. We have provided exceptional care that the Comfort Keepers brand is known for both locally and nationally for many years. We are confident that we can provide your loved one with the same level of care that we have provided to our past and current clients. To see how we have made a difference in the lives of seniors and older adults in Snyder and Big Spring, please read our Testimonials.
At Comfort Keepers Home Care, we would not be able to provide home care services for seniors without the help of extraordinary caregivers, whom we call Comfort Keepers. Every member of our caregiver team is specially trained to provide you with the care you and your loved one needs. We do this, by first performing an in-home consultation. With this, we can determine the needs, abilities, and personality of your loved one and determine the best solution that fits their unique needs. Care plans can be scheduled for part-time or full-time depending on the needs of the individual. We even work with family caregivers and provide assistance and care to their loved ones that they might not be able to provide.
Personalized Care Plans
All of our home care services can be added to a client's care plan. We will create a custom plan that provides our clients with the care they need when they need it. All care plans - whether providing services full-time or part-time - can include all of our care services. Some of the home care services for seniors are Dementia & Alzheimer's Care, Personal Care, Companion Care, Respite Care, and End of Life Care.
If you or someone you know can benefit from our care, please Contact Us or give us a call at (325) 268-1531. A member of our Comfort Keepers Home Care team is available 24/7 to answer any questions or concerns that you may have.