Senior Care in Lynchburg, SC
Finding the Best Senior Care in Lynchburg, SC Starts with Comfort Keepers of Columbia, SC
When an elderly member of your family finally reaches the point at which they are no longer able to fully care for themselves or their home, you may find yourself faced with a very difficult decision. This is whether to place your loved one in a nursing home or to attempt to provide them with the appropriate level of senior care at home. If you have never provided in home care for a family member, you may not realize how physically, mentally, and emotionally challenging doing so can be. Rather than let yourself become overwhelmed, perhaps you should consider the highly skilled in home care services we offer in Lynchburg, SC.
Our in home senior care services in Lynchburg, SC are not there to replace you or to make you feel as though you are not able to care for your loved one. Instead, our elderly care services are intended as a supplement or a way to take away some of the strain. Our highly skilled caregivers are prepared to provide you and your loved one with a wide range of homemaking and personal care services. Among the many in home care services they are prepared to offer are: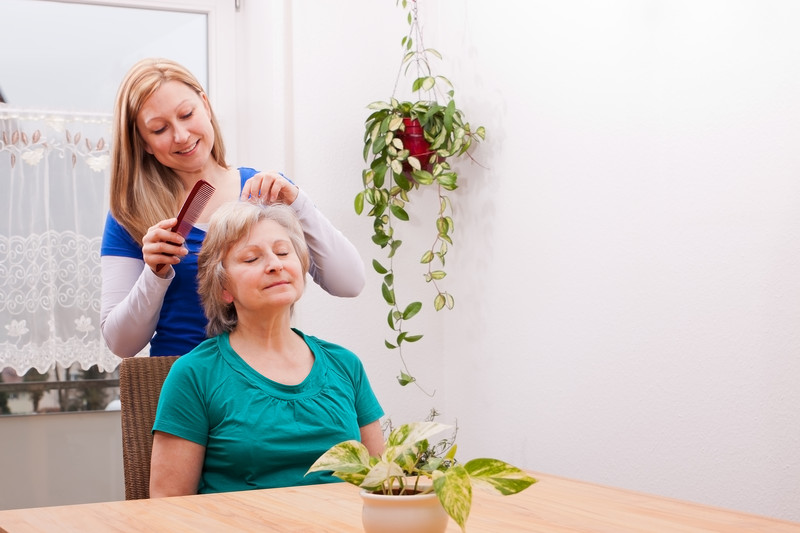 Light cleaning, including floors, bathrooms, kitchens, and general cleaning
Laundry, including wash, dry, iron, fold, put away, at home or the local laundromat
Shopping for groceries, using your coupons to help you save money
Preparing nutritional meals
Incidental transportation
Personal hygiene, bathing, grooming, toileting

Our In Home Care in Lynchburg, SC is Fully Customizable
One of the most important features of our in home senior care plans in Lynchburg, SC is that they are fully customizable to meet the needs of your loved one, not only now when they may be minimal but also in the future when these needs become more demanding. Our only goal is to help you make your loved one's life as enjoyable as possible and to help you do your best to ensure they don't' have to spend their golden years in a nursing home.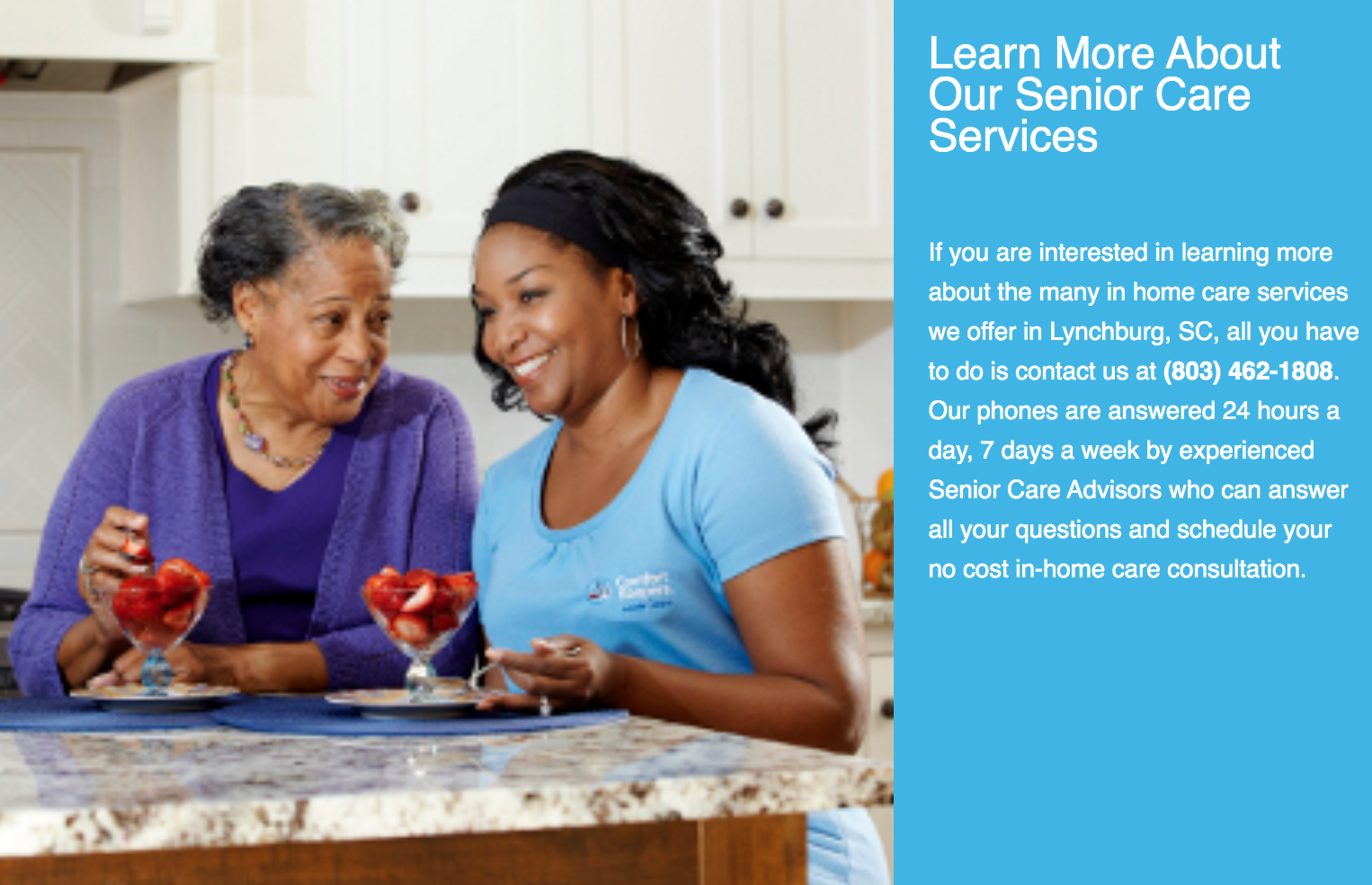 Comfort Keepers In Home Care proudly provides senior care services in the following communities of South Carolina:
Blythewood, Cades, Cassatt, Cayce, Columbia, Coward, Dalzell, Darlington, Dentsville, Eastover, Effingham, Elgin, Elliott, Florence, Hartsville, Horatio, Lake City, Lamar, Lexington, Lugoff, Lydia, Lynchburg, Mayesville, Olanta, Pinewood, Rembert, Shaw Air Force Base, Sumter, Timmonsville, Turbeville, Washington, and Wedgefield