Warminster In-home Care Services
Making a choice to pursue assisted living for yourself or a loved one can be a complicated process. Comfort Keepers Philadelphia is delighted to extend their unique brand of senior care and assisted living services to Warminster and surrounding areas. Warminster has a population of 32,682. Forty-four percent of that popular is 65 or older. Comfort Keepers aims to serve the diverse senior population by offering many different options when it comes to in-home care. Caregivers are available 24 hours a day and 7 days a week to fit into any schedule.
Comfort Keepers Philadelphia was founded in 2000 by Richard Reisman. Reisman was in need of assistance for his elderly mother that was recently diagnosed with Alzheimer's. He thought the level of quality of existing in-home care options was severely lacking. The next year he opened Comfort Keepers with a clear vision in mind. He wanted only the best, most passionate caregivers available to perform groundbreaking and revolutionary senior care. Every employee of the company's mission to provide the best quality of life to anyone needing their services.
Warminster is accessible through the Pennsylvania Turnpike and local highways as well as public transportation such as buses or trains. Although transportation options are available, it might not always be easy to walk long distances to the stops or to carry personal items or groceries. As you age, it becomes harder to perform daily tasks such as food shopping, going to doctors' appointments, or driving a car.
Our devoted team at Comfort Keepers can come right to your home. You no longer have to worry about your loved one struggling to get around. Any activity from getting a haircut or going to the library can now be a straightforward and safe process. A caregiver will be ready and willing to transport their client. Getting out of the house and back into the world can very exciting and rewarding for a senior.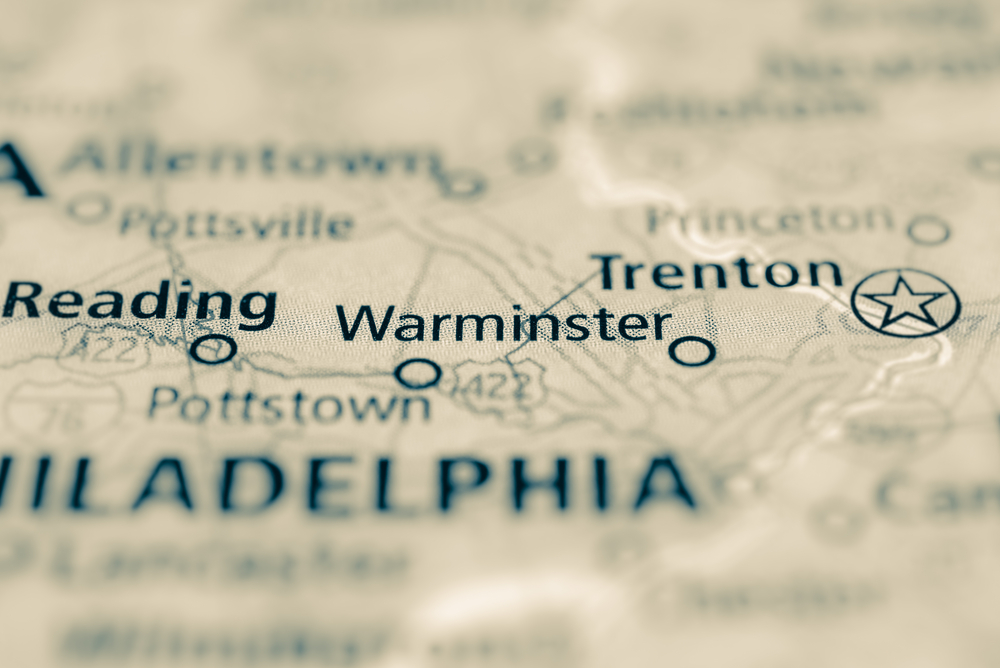 Warminster is a great area to find activities for seniors to get involved. There are over 400 acres of parks to explore and enjoy. Warminster is also the home of the Benjamin Wilson Senior Center, several golf courses and public libraries. All of these options can play a role in improving the care of a senior.
Transportation is just one of many factors of the Interactive Caregiving service provided by Comfort Keepers. This groundbreaking service is one that is exclusive to the Comfort Keepers brand. It is just another factor that sets us apart from the rest. Every senior client gets an individual Interactive Caregiving plan tailored to their abilities, interests, and lifestyle. Caregiver's use these tactics to empower and encourage mental and physical growth in all of their clients. We see dramatic improvements in senior's attitude, mood, and overall mental and physical health when enrolled in Interactive Caregiving.
Contact A Caregiver Near You
Here at Comfort Keepers, we believe in providing only the best possible in-home care services for either you or your elderly loved one. With a wide range of services that includes transportation, meal preparation, light housekeeping and other activities of daily living, Comfort Keepers provides families with needed support and enables the elderly to maintain independence and remain at home as long as possible. If you are interested in learning more about the services available to the residents of Warminster and the surrounding areas, please contact us today at (215) 885-9140.
Susan Reviews Comfort Keepers
Warminster Senior Caregivers
June 06, 2018
I am a current client of this provider
I like how Comfort Keepers handled everything. They can bill my insurance company directly -- which is important to me too. They are just wonderful and are easy to work with. They are compassionate and extremely helpful too. They take care of my mother-in-law beautifully, and she is very happy. Everything is perfect, and I have no qualms with them.