Doylestown In-home Care Services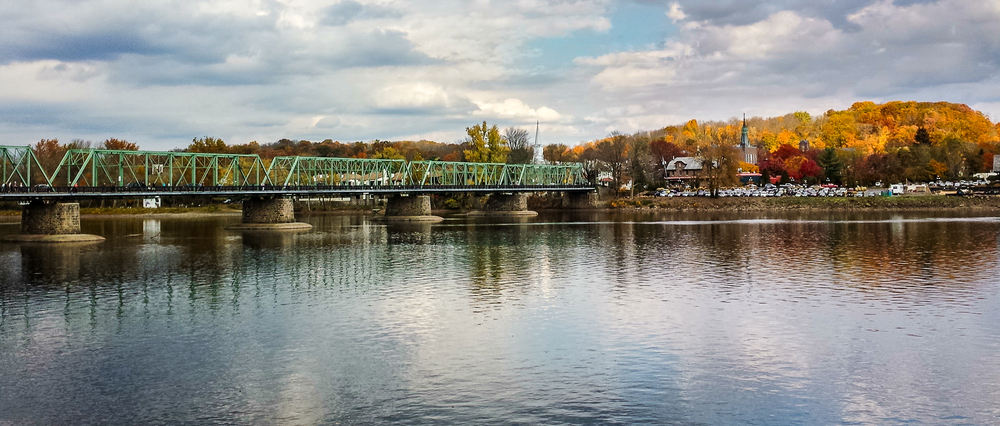 Located right above the city of Philadelphia, beautiful Doylestown sits as the County seat of Bucks County, Pennsylvania. Doylestown is known for its family area and unique urban feel.
Doylestown's origins began in 1745 when William Doyle was permitted to build a tavern on the corner of what is now Main and State Street. "William Doyles Tavern," was a cornerstone for the start-up of Doylestown, Pennsylvania. Once the courthouse was positioned in the middle of Doylestown, the town saw an influx of businesses, families, and professionals moving into the city! From there on, it was history!
Throughout the 20th century, Doylestown's urbanity, (i.e., shopping malls, restaurant, and historical areas) became attractive to not only the citizens of Doylestown but also out of towners! Today, there are many great things to do in Doylestown, for all ages! Some things to check out in Doylestown are;
Mercer Museum- This unique museum is definitely a hit in town. This museum takes a look at different tools, equipment, and vehicles that aided in the evolution of some of the technology that we hold today! This is an excellent option for anyone that wants to plan a day trip with some friends!
Grab a Bite to Eat on Main or State Street- Doylestown is known for all of its fantastic food options! Go out for a romantic night at Honey, get an authentic Italian dinner from Genevieve's Kitchen, or get tapas at Boccadito! Explore foods with all of your friends or family in your hometown!
Day Trip to New Hope- This short trip is very worth it! New Hope offers year-round, seasonal shopping from eclectic and artistic stores! Take a stroll down New Hope's Main Stream and browse all of the unique shops and eateries. Downtown New Hope is also a great place to take grandchildren during Holiday seasons so they can see all of the lights and decorations!
Visit a Farmers Market- Nothing is better than being around fresh food on a beautiful day. Doylestown offers several different Farmers Markets throughout the year! Enjoy a day out with family or friends and buy locally grown/sourced food.
With a population of 8,280 people, 25.4% of them are 65 years or older. Doylestown also has many transportation options! The Septa, Landsdale/Doylestown Line connects Doylestown directly to Center City, Philadelphia. Doylestown, PA is an excellent place for an elderly loved one to live. Doylestown is served by the city bus route 55 and something known as the Doylestown DART, which is used by the elderly to get to various places around town.
Although Doylestown has many different travel options for the elderly, many cannot be easily accessible if the weather is inclement. This could make a simple commute to the bus or train station very dangerous is it is raining, extremely cold or hot, or icy. To help your elderly loved one not miss out on all, there is to do in Doylestown, hire an interactive caregiver to help!
Get in Touch With an Expert Caregiver Today
Comfort Keepers Interactive caregivers provide transportation services, caregiving, and assistance to your loved one that wants to get out and about in Doylestown, PA! Our dedicated workers are more than just caregivers; they are companions! Contact us today at (215) 703-2299, to learn more about how we can help you!
Kate Johnson Reviews Comfort Keepers
Doylestown Senior Caregivers
January 12, 2018

When my grandparents were in major need of assistance with some of the tasks they could not do on their own around the house anymore, I was starting to think they needed to be sent right to a community home… Thank god I explored my options because the amount of happiness and help they receive from Comfort Keepers could not be replicated anywhere else.