Elderly In Home Care Service Trusted in Homes Throughout Monroeville, PA
We are widely recognized as a leading provider of quality elderly in home care service in Monroeville and the surrounding areas.
About the Owners

Tom Donohue and his wife, Mary, a Registered Nurse, founded the first Pittsburgh Comfort Keepers office in 2001. Tom became interested in home senior care while his elderly father suffered from dementia. They provided care for him and realized the need for trusting and compassionate home care.
It has been their mission to provide a caring and professional elder care services to seniors in need both physically and mentally. Through their offices' thorough screening and interview process they have surrounded themselves with a caring and dedicated staff. Clients have responded with their comments of praise and encouragement for the services they and their family have received.
Our Home Care Service Provides Seniors With A Higher Quality Of Life
At our office in Monroeville, PA, we provide the exceptional elderly in home care service that our brand is known for both locally and nationally. We hire only exceptional caregivers to join our team and become care aides who provide our clients with care. The care we provide our clients is different from other care providers as it provides them with a higher quality of life by keeping them engaged in every step of their care. Our unique approach to care is known as Interactive Caregiving. Interactive Caregiving not only keeps our clients engaged in their care, but allows them to create a special bond with their caregivers. This allows our care aides to provide elderly in home care service to seniors and older adults like they are a member of their own family.
Our Mission
Our mission is to provide our clients with the highest level of quality of life that is achievable. We shall treat each of our clients with the respect and dignity they deserve, as though we were caring for a member of our own family.
The special people who deliver our unique brand of elderly in home care service are carefully selected, screened, and trained to provide professional, compassionate care.
Our Philosophy
Interactive Caregiving™ is based on four primary pillars, which we leverage to care for, engage, and interact with our clients:
An active senior mind promotes independence, better mental and physical health, happiness, and a longer life.
A physically active senior maintains strength and independence, lessening or delaying the effects of aging.
A well-nourished senior is more energetic, both physically and mentally.
A safe senior lives in an environment that reduces the likelihood of accidents and promotes timely response when illness or accidents occur.
With our Interactive Caregiving approach to home care service, we are able to raise seniors' quality of life to a much higher level than typical in-home care providers.
We offer services such as dementia care, end of life care, respite care and much more. Simply get in touch with us to begin the process of creating your personalized care plan today.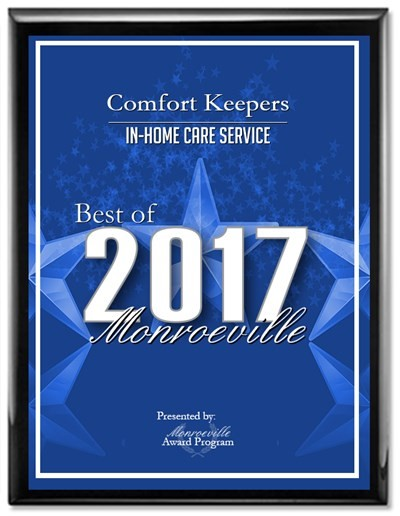 Comfort Keepers was selected for the 2017 Best of Monroeville Award in the In-Home Care Service category. Each year the Monroeville Award program identifies companies that provide exceptional quality in their local community and business category. We have helped Monroeville area to be a great place to live, work, and play.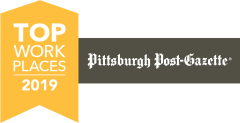 Comfort Keepers of Monroeville, PA provides in home care and senior care services in the following cities:
Adamsburg, Ardara, Arona, Braddock, Buena Vista, Chalfant, Clarksburg, Coulters, Darragh, Delmont, East McKeesport, Export, Greenock, Greensburg, Harrison City, Herminie, Hutchinson, Irwin, North Huntingdon, Jeanette, Manor, Monroeville, Murrysville, New Alexandria, North Versailles, Pitcairn, Plum, Rillton, Saltsburg, Sutersville, Trafford, Turtle Creek, Westmoreland, Wilmerding, and Youngwood, PA