Levittown In-Home Care Services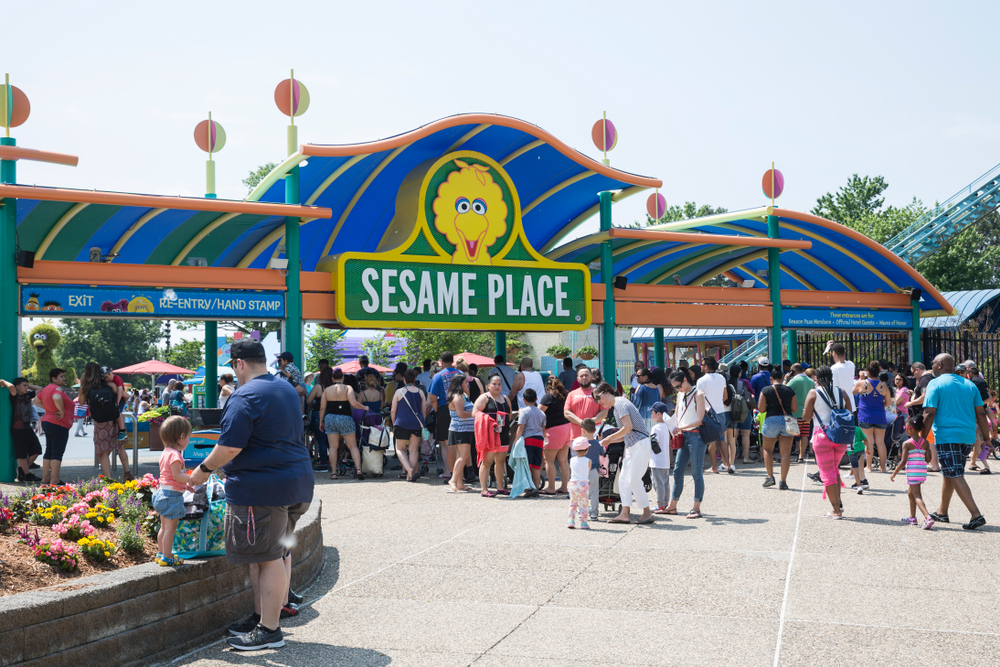 Located in Bucks County, Pennsylvania, Levittown is a place filled with history and wonderful citizens. Levittown is even sometimes recognized the biggest suburb in Pennsylvania! Starting in 1951, Levittown was created by Brothers Bill and Alfred Levitt after a plot of land was purchased. Levittown was originally made as a model development planned community. The Levitt brothers created six model suburbia homes.
In construction from 1952-1958, 17,311 homes were built in Levittown. Residents were often referred to as "Levittowners." There were six different types of homes that resident's cold purchase at a very low down payment. Today, there are 4 townships and 41 neighborhoods located inside of Levittown!
In the present day, Levittown still thrives as one of the best suburban towns in Pennsylvania. There are many fun things to do in Levittown for all ages!
Play the Slots at Parx Casino! Parx is one of the most popular attractions in Levittown. Also called a "Racino", Parx offers live horse racing, slots, table games & poker, with a variety of restaurants & bars.
Take your grandchildren to Sesame Place! Visit the popular theme park that is based off of the longtime TV show. The children's amusement theme park is not only suitable for young children but adults as well!
Enjoy a walk in a Park. Is the weather nice? Are you trying to exercise or get outside? Levittown has several parks for you to enjoy. Visit Core Creek Park, Silver Lake Park, Playwicki Park, or King David Memorial Park to take in all of the natural beauty that Levittown has to offer.
Shady Brook Farms. Shady Brook Farms offers seasonal/holiday events at their farm year round! Visit one of their famous holiday events such as the light show, Horrorfest, or a summer festival with your family!
The population of Levittown is 52,983, 14.5% of whom are 65 years or older. There are also many forms of transportation in Levittown, Pennsylvania. The SEPTA regional rail stops directly in Levittown at the "Levittown-TullyTown" station. In the North Levittown, there is also the Langhorne and Woodbourne stations. Although the regional rail can be very convenient at times, it can also be hazardous! The walk to the train station may be too long or very dangerous on a cold, hot, rainy, or snowy day. Because of this, you should consider hiring a Comfort Keepers interactive Caregiver to help your elderly loved one get around town.
Contact A Comfort Keeper Today
Comfort Keepers interactive caregivers are here for you and your loved one! We are dedicated to helping your loved one see all that Levittown, Pennsylvania has to offer. Our interactive caregivers are trained at assisting your elderly loved one live the best Life possible. We at Comfort Keepers are able to provide the same personal care, homemaker services and companionship that helps seniors live a happy life like other in-home care providers do. If you would like to learn more about our interactive caregiving services or to speak to a Comfort Keepers, Contact us today at (215) 885-9140!
Ryan F. Reviews Comfort Keepers
Levittown Senior Caregivers
February 7, 2018

It was so hard to admit that I no longer could care for my mother the way she deserved or to the extent she needed once she reached her 80's. She needed someone to live in her home with her to make sure they knew her every move and could help her with something in a matter of seconds. Knowing that the caregivers at Comfort Keepers are experienced in doing exactly this made me feel a lot better about hiring them.
Thank god I did because she is so happy with the care she is receiving.