Bristol In-home Care Services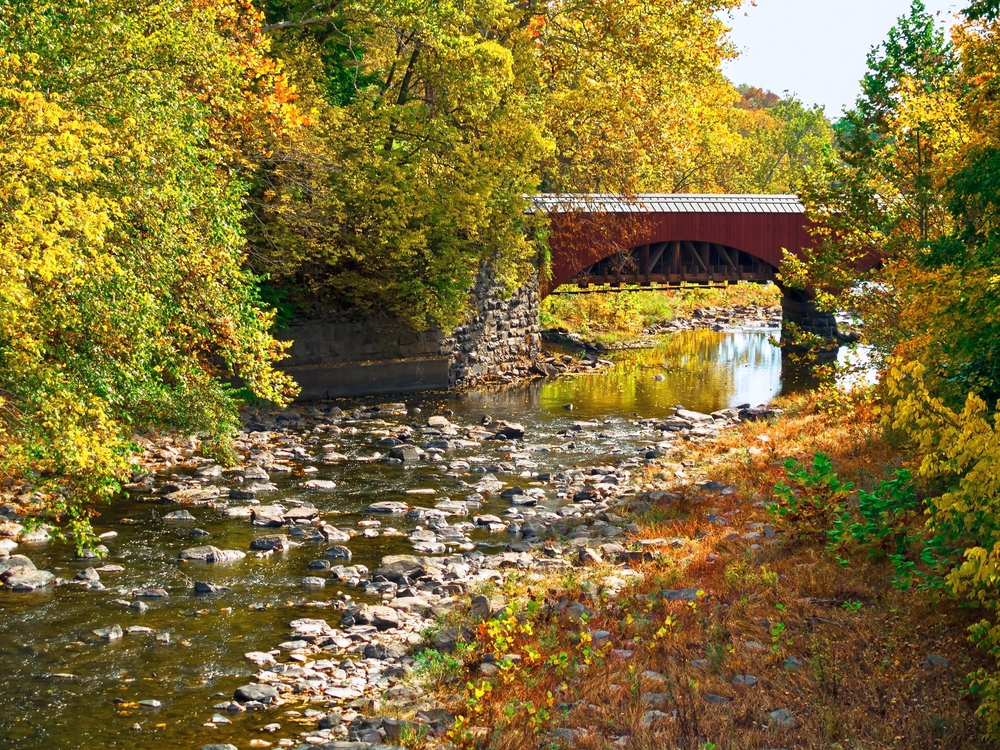 Located in Lower Bucks County, Bristol, PA is a small suburban town. Bristol was founded in 1720 and in history, was a huge part of the American Industrial Revolution. The town of Bristol was named after a town in England and was rich in revolutionary history. The Delaware Canal, which runs through Bristol, helped the town to become a leader in textile mills, manufacturing, and shipping! In the late 1800's Bristol began to see a significant jump in the use of the town for transportation and the placement of factories. In the present day, Bristol honors the shipyard and all it brought into the town. Bristol is still a common ground for industries and factories. There are many fun things to do in Bristol for all ages! This town is filled with an abundance of history and culture. Here are some things to do in Bristol!
Bristol Riverside Theater- Located in the historic district of Bristol, the Bristol Riverside Theater is a 300-seat venue that performs amazing plays for the town! This theater brings the excitement of a large stage to a small town. Enjoy a date night or a day trip with the family at the Riverside Theater.
The Grundy Museum- Experience England royalty in your local town! The Grundy Museum is a perfect trip for all ages. Take a free guided tour through the home of some of the most powerful politicians in the history of the state of Pennsylvania.
Delaware Canal State Park- Perfect for an afternoon stroll, this state park embodies the history of Bristol, Pennsylvania. Enjoy the canal by hiking on the pathways that line the water or taking a bike ride throughout the beautiful scenery.
Parx Casino- This new casino is a state of the art complex that includes a casino, dance club, and many different dining options. The complex will also soon include a big shopping district.
The population of Bristol, Pennsylvania is 9,534, 13.7% of which are senior citizens. Looking for transportation in Bristol, PA? Provided by Septa, the Trenton Line can take you directly to Bristol Train Station. This train takes you directly to and from Center City, Philadelphia! Bristol also offers two direct bus routes; Route 128 and 129. This bus will take you all throughout Bristol, but the location of the stops may not be convenient with the location of your home or destination. Public Transportation stops are sometimes a far walk or drive from your home. This makes it difficult for many to reach all of the fun activities and destinations they are trying to go to! Our caregivers at Comfort Keepers can assist you or your loved one not miss out on all of the fun activities that Bristol has to offer!
Contact A Comfort Keeper Today
Comfort Keepers provides in-home care services that can be fit to any need your loved one has! Our caregivers are dedicated to helping you, and your loved one live the best life possible. With a wide range of services that includes meal preparation, light housekeeping and other activities of daily living, Comfort Keepers provides families with needed support and enables the elderly to maintain independence and remain at home as long as possible. If you would like to learn more about our services or to speak to one of our caregivers, Contact us at (215) 885-9140.
Shara R. Reviews Comfort Keepers
Bristol in-home Caregivers
December 16, 2016

Very reliable. Aides consistently showed up on time, took good care of my dad, put up with his temper, didn't take breaks that were overly lengthy. Office staff were always available to talk about any concerns. They called weekly to follow up on our satisfaction. Overall, I was very pleased with the service our family received from Comfort Keepers.