Hatboro In-Home Care Services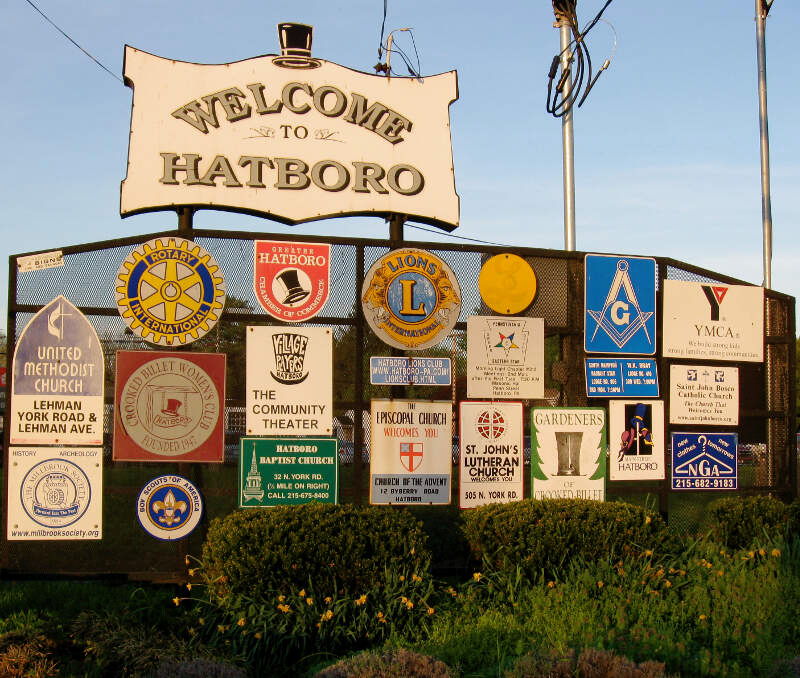 Hatboro is a borough of Montgomery County, a short distance outside the city of Philadelphia. As of the 2010 census, the borough boasted a population of 7,360 people, and of that population, 15% of the people were over the age of 64.  
Hatboro is in proximity to Philadelphia. The borough's only an hour long drive, at most, from the city. Even without a car, the city is accessible using SEPTA's bus and regional rail routes. The Warminster regional rail line has a stop specifically in Hatboro. The stop also services SEPTA's 22 bus route.  
History 
William Penn originally owned the land which includes Hatboro, but it was sold to Nicholas Moore in the early 18th century. The town itself came into being about a decade later between 1715 and 1719. The Crooked Billet Inn was one of the borough's first establishments. Its owner and early resident, John Dawson, entertained guests there. At the end of the 18th century, the town hosted George Washington and his troops during the Battle of Crooked Billet. 
In 1809 the town opened its first post office. Within the following decades, the town's postmaster dubbed the town Hatboro. The borough also served as home to the third library founded in Pennsylvania, which is still operating today. 
Things to do in Hatboro
In addition to its rich history, Hatboro is home to many attractions that provide entertainment for people of all ages. A few ways to see the sights include::
Paying a visit to the Amy B. Yerkes Museum. Take a look at the artifacts and documents that trace Hatboro's history back to colonial times.
Indulge in some authentic sushi and Thai food at Vic Sushi & Thai Cuisine. They're known for their huge and meticulously arranged portions.
Who We Are, and How We Can Help
Getting out and enjoying all your town has to offer grows more difficult with age. It's harder physically, and it can get lonely. That's where Comfort Keepers comes into play. Social interaction and activities are a crucial part of maintaining your mental and physical health. We offer an interactive caregiving approach that allows you to maintain your active lifestyle. Whether it's picnicking in the park or just doing a puzzle in the living room, we ensure that you are making the most of your life.
Comfort Keepers - Your Best Choice for Senior Care
At Comfort Keepers, we provide assisted senior living services that ensure you stay involved in your local community. Our caregivers think of themselves as more than just hired help. They're companions determined to providing you with the best, most active lifestyle and without the burdens of moving to an unfamiliar and restrictive care facility. Our wide range of services include, but are not limited to, in-home care, Alzheimer's and dementia care, transitioning home care, as well as respite care. Our caregivers are here to ensure your loved one is not only healthy but happy and enjoying all that Hatboro has to offer. If you have any questions regarding our care services or want to find out if we are the right match for you, feel free to give us a call at (215) 885-9140. 
Sansom Frederick Reviews Comfort Keepers
Hatboro Senior Caregivers

"My mother has Alzheimer's. I was beginning to experience family caregiver burnout and was starting to lose hope. I learned about Comfort Keeper's respite care services and have been very happy with the results and time off."