Private Duty Nursing in Oklahoma City, OK
Comfort Keepers private duty nursing provides the next level of care for your loved at home and reduces your daily worry in the Oklahoma City, OK area.
Sometimes a family caregiver or home care professional just cannot meet the increasing medical needs of a loved one. Comfort Keepers® private duty nursing can help. Our specially trained private duty nurses provide the level of care a loved one needs to stay safely at home rather than in a nursing facility or hospital. 
What is Private Duty Nursing?
In contrast to Comfort Keepers' traditional in-home care services, private duty nursing provides one-on-one medical care to an individual in the home or in a facility. Private duty nurses provide a higher level of care while working in tandem with the caregiver who is providing companion-homemaker services along with personal care services. Our goal is to provide the customized care needed by a client, all from one agency.
How Comfort Keepers Can Help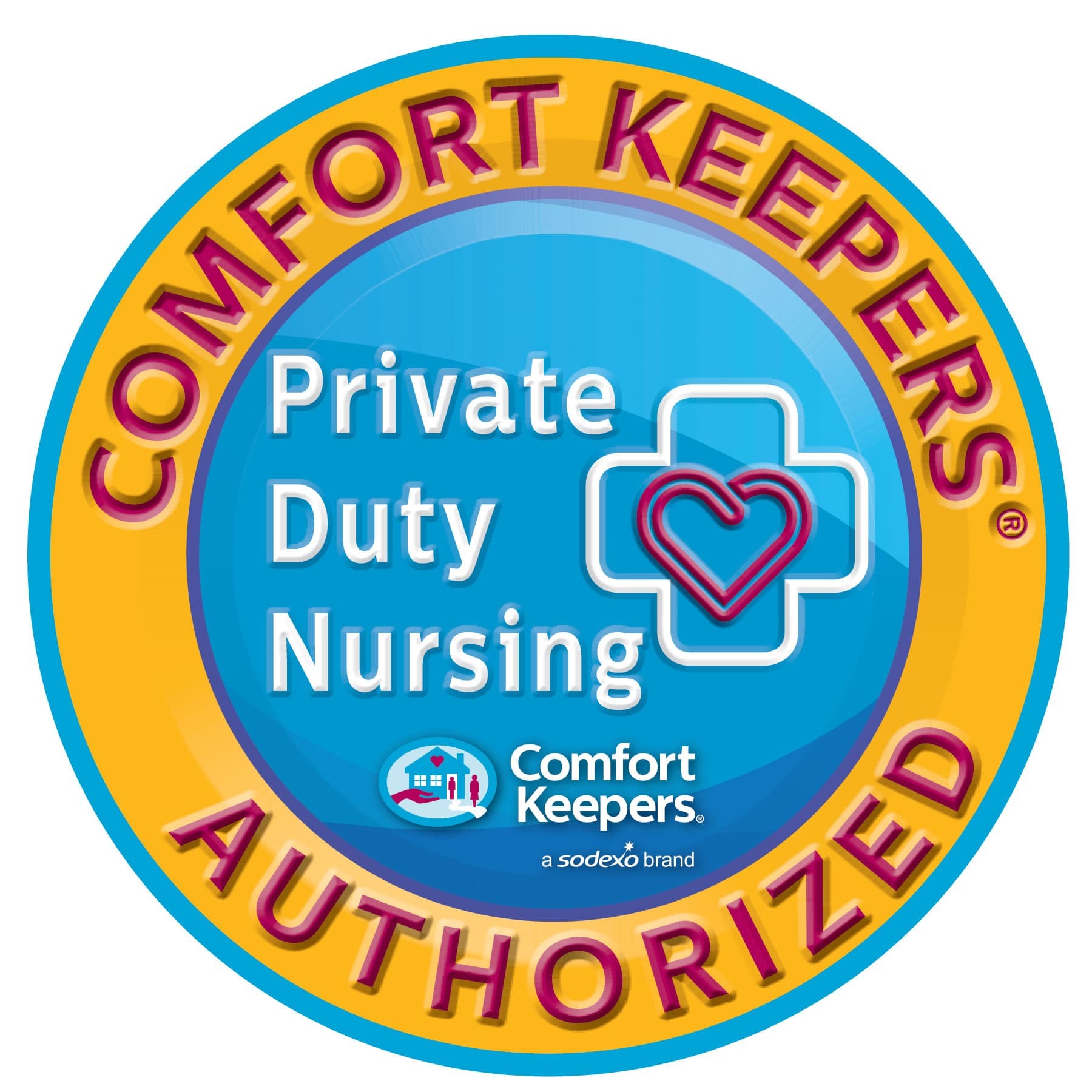 Our home care professionals and registered nurses (RNs) can perform many medical tasks such as the following:
setting up medications in weekly pill boxes or automatic medication dispensing machines to help ensure medications are administered appropriately
administering medications, such as oral and topical medications, eye and eardrops, injections, nebulizers, inhalants, and oxygen
providing personal medical care, including nail trimming, oral cavity suctioning, and bowel supervision
filling insulin syringes as well as interpreting blood sugar results and physician-ordered sliding scale dosages
maintaining ostomy and catheter hygiene
care training for family members
other tasks as needed
 
Comfort Keepers' private duty nursing is available to assist clients with regularly scheduled nursing visits or hourly care for extended shifts, 24 hours a day, seven days a week. We work closely with the client's medical team and family to provide extended support. Contact Comfort Keepers of Oklahoma City, OK to learn more.