Comfort Keepers Provides Senior Care In Yukon, OK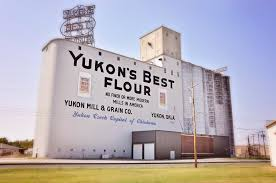 Those who are looking for senior care for their loved ones often turn to Comfort Keepers, as we provide a wide range of in-home care services. Since most aging adults enjoy the comfort of home, why not bring Comfort Keepers inside and allow them to assist with daily responsibilities? In addition, Comfort Keepers focuses on offering companionship, keeping clients active, and enjoying our time together by socializing.
Senior services that Comfort Keepers offers include bathing, meal preparation, incontinence care, and medication reminders. Since we are able to assist our clients 24 hours a day, we are there to make sure that the safety of your loved one is priority number one. In addition, we like to focus on generating a strong bond with our clients, as our level of companionship is what separates us from everyone else.
Comfort Keepers has close ties with medical establishments and assisted living communities throughout the Yukon, Oklahoma area like Ranchwood Nursing Center, Gran Gran's Place, and the Victorian Estates. If for some reason Comfort Keepers is unable to accept a client, we will be able to offer referrals and advice on what is best in each particular case.
Our companionship at Comfort Keepers is what keeps our clients happy. Whether we are playing a board game, talking about the joys of life, or walking around the neighborhood, we are together. Life is so much more enjoyable when our clients have someone to share it with. We realize that our level of companionship keeps our clients happy and ensures the loved ones that they are being taken care of.
Comfort Keepers offers senior care and focuses on mobility assistance, whenever possible. We like to encourage clients to get out of the house and enjoy the bounty nature has to offer. We realize that active clients are healthier overall and far happier than their sedentary counterparts. We like to visit various places around Yukon like Chisholm Trail Park and the Yukon Historical Society Museum, among other locations.
We are also able to bring our clients to doctor appointments throughout Yukon, OK. Some medical establishments we are able to transport clients to include, Integris Health and Mercy Clinic. In addition, we are able to bring clients around Yukon in order to perform errands and go grocery shopping.
Those who want to know more about the senior care offered by Comfort Keepers can call us at (405) 200-1156.