Senior Care from Comfort Keepers of Stillwater, OK
Learn more about senior care services available to your senior loved one in Stillwater, OK & surrounding areas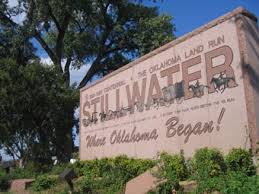 Are you interested in learning more about your senior care options in Stillwater, OK? Look no further than Comfort Keepers, set apart from other care providers by our special Interactive Caregiving program. Interactive Caregiving places a special emphasis on mental stimulation, physical activity, nutrition and senior safety, giving your senior loved one all the tools they need to live and independent and healthy life in the comfort of their own home. Caregivers will keep seniors active mentally by talking to them, playing games together, playing board games, playing cards, and performing puzzles together.
Caregivers also do what they can in order to keep aging seniors active physically. From simple tasks like getting up and walking to the kitchen to walking around the block, caregivers focus on physical exercise. Caregivers understand that seniors who are active physically are able to enjoy their life to the fullest. At the end of the day, aging seniors who exercise often go to sleep relaxed and wake up from a restful night's sleep. Aging seniors who have planned activities also wake up looking forward to the day. Since a caregiver from Comfort Keepers is there with a client providing senior care, they like to focus on companionship in order to offer aging seniors the emotional connection they are looking for. Over time, a caregiver and client typically become close and create a strong emotional bond.
Comfort Keepers® is pleased to serve the community of Stillwater, Oklahoma. Stillwater is 60 miles northeast of downtown Oklahoma City and is the county seat of Payne County. It is home to the city's largest employer, Oklahoma State University. Stillwater is known as the home of red dirt music, which is a combination of folk, country, blues and rock. Willie's Saloon, located on The Strip on Washington Street, is rumored to be the venue where Garth Brooks began his singing career. Stillwater is also home to the National Wrestling Hall of Fall and Museum.
Comfort Keepers of Oklahoma City is privileged to provide in-home care service in the Stillwater community. We hire caregivers in Oklahoma City and its surrounding communities in order to help ensure our Comfort Keepers® are available to help our clients when needed. Family members who want to learn more about the senior care with Interactive Caregiving provided by a caregiver from Comfort Keepers in Stillwater, OK can contact us at (405) 200-1156.