Comfort Keepers Provides In Home Care Throughout The Shawnee, OK Region
Those who are thinking about care options for their loved ones should consider in home care above all other choices. Since most people are content living in their own house, we offer in home personal care services in order to assist with daily responsibilities.
Comfort Keepers Provides In Home Care Services To Those In Shawnee, OK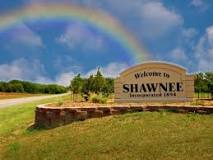 Some in home care services that Comfort Keepers offers includes, mobility assistance, hygiene assistance, incontinence care, meal preparation, companionship, and transportation services.
Comfort Keepers provides mobility assistance by helping our clients move around their home and throughout the community. We realize the importance of exercise on overall health. While activity can keep blood pressure low and improve metabolic markers, more importantly, it makes our clients happy. We like to walk around the neighborhood and go out into the community. Some areas we like to visit include the Mabee-Gerrer Museum and the Shawnee Little Theater.
Comfort Keepers also offers incontinence care. We aim to reduce the embarrassment that comes along with incontinence and are there to help in anyway we can. We also assist with toileting in order to help maintain the self-esteem of our clients. We provide hygiene assistance in order to promote a positive attitude and appealing appearance. We assist with bathing and grooming, as we realize that clients who feel clean are happier.
Comfort Keepers is there to assist with meal preparation and feeding. In other words, we are there to help on any level and focus on offering a healthy diet. If your loved one requires a special diet, please inform us and we will be able to meet their needs. During meal time, we like to focus on socialization, as eating should be an enjoyable activity.
Comfort Keepers also helps with light house cleaning responsibilities. We realize that a clean environment is conducive to safety and overall happiness. We offer to vacuum, dust, clean the bathrooms, and clean the kitchen. We also offer a laundry service that will make sure your loved one always has a fresh set of clothes.
Comfort Keepers can also transport clients directly to their medical appointments. This ensures that clients get to their doctor appointments on time so loved ones don't have to worry about handling these responsibilities. Comfort Keepers regularly takes clients to doctor appointments at the Shawnee Hospital, the Shawnee Medical Center, and other medical facilities in the Shawnee, OK area.
In order to find out more about our in home care services in Shawnee, please contact us at (405) 200-1156.