Comfort Keepers Provides In Home Senior Care In Guthrie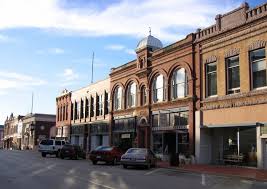 The in home senior care provided by Comfort Keepers throughout Guthrie makes sure our clients are safe, well taken care of, and most importantly, happy. We offer a number of in home care services that assist with daily responsibilities and focus on companionship. Those who are considering senior care for their loved ones should consider the in home care services that Comfort Keepers offers.
Comfort Keepers Assists With Daily Responsibilities
Comfort Keepers offers personal care services that include, bathing, grooming, feeding, meal preparation, and medication reminders. We also offer transportation services, grocery shopping services, and focus intently on companionship. Those who are looking for 24 hour in home senior care can turn to Comfort Keepers for help.
Comfort Keepers is there to assist with daily responsibilities. Whether it be bathing or meal preparation, Comfort Keepers is there to help out. We are able to offer a personalized daily routine, based on requests from loved ones and medical personnel. We can remind clients when it is time to take their medication and offer them a customized diet, if this is appropriate. In the end, we just want to do what is best for each individual client.
We make sure our clients are safe at all times and loved ones can rest assured knowing that we are there to assist clients whenever they need it. Since safety is our top concern, we have close connections with those in the emergency profession, if something would happen. In addition, we can bring clients to emergency medical centers within Guthrie.
We can also bring clients to local doctor appointments at Mercy Primary Care, Mercy Hospital, and other medical facilities in the Guthrie area. In addition, our transportation service allows us to bring clients grocery shopping and run errands throughout Guthrie.
Comfort Keepers focuses on offering high-quality companionship. We realize that conversation and enjoying time with others is such a crucial aspect of being alive. That is why we focus entirely on our clients and are there for them whenever they want to talk. We also like to play games, cards, or take part in any other activity that our clients enjoy. In addition, we like to bring our clients out into the community and visit the sites. Some commonly visited areas include, the Oklahoma Territorial Museum, the Pollard Theater, and other locations around Guthrie.
Those who want to find out more about in home senior care offered by Comfort Keepers in Guthrie can call us at (405) 200-1156.