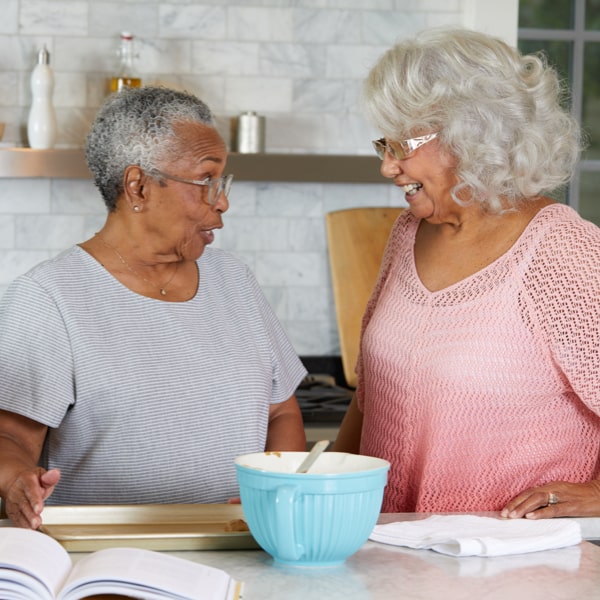 Unmatched Home Care Services Provided by Comfort Keepers in Cincinnati, OH and Surrounding Areas
Unbeatable Home Care Services
When it comes to home care services, there is not a one-size-fits-all approach. Instead, Comfort Keepers continues to provide home care services that are specific to each individual's distinct needs and requests. Studies prove that seniors would rather remain in their homes, instead of moving into assisted living facilities. At Comfort keepers, we specialize in companionship, personal care services, transportation assistance, respite care, and more. We provide qualified caregivers that focus on you and your loved one's needs. Comfort Keepers specialists work to help seniors reach whatever health goal it is that they are trying to reach. Our home health services focus on improving the physical needs and well-being of our clients. We believe that everyone should practice connection, purpose, and hope, despite one's age or the type of care that is needed. Comfort Keepers helps elevate the spirit. Learn more about which services are right for you.
Caring is Essential
At Comfort Keepers, we prioritize our clients. Each person we have the opportunity to serve is important and unique. We focus on providing the up-most care tailored to the specific needs of each client we serve. Our in-home care specialists are thoroughly screened and properly trained before working directly for our clients. We guarantee that our caregivers are hired for their responsiveness and trained to bring you or a loved one joy.
Offering Peace of Mind
As Comfort Keepers in Cincinnati, OH, and surrounding areas we aim to bring peace of mind to families while helping them maintain happy and healthy lifestyles. We encourage independence and freedom. Whether you live far away or simply have a busy schedule to maintain, our team provides quality home care services to exceed your expectations. We can provide peace of mind knowing your loved one is receiving the best care from experienced caregivers. Comfort Keepers technology offers real-time updates, transparency, and communication with your loved one's care team from the convenience of your phone or laptop. Contact Comfort Keepers to learn more about our in-home care and services.
Personalizing Your Care Plan
Home Care Services, provided by Comfort Keepers, begins with a free in-home consultation. Our team of trained professionals complete a comprehensive assessment and develop a finalized care plan that is customized for each person. Whether its 24-hour home care or a quick visit, Comfort Keepers is here to assist your needs. Whatever It is that you are looking for, we are happy to meet with you and your loved one to start the individualized strategy. A free Home Safety Assessment will be completed, offering recommendations to improve your overall safety and well-being.
---
Comfort Keepers knows how important it is to continue living in the comfort of your own home, and we are proud to make that a possibility. Contact us today at (513) 318-1759 to build your personalized care plan for your loved ones in Cincinnati, OH, and the surrounding areas.