In-Home Care
Apex and New Hill, NC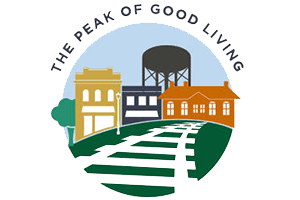 Comfort Keepers® offers a variety of customized care services to meet the unique needs of each senior.
Located in southwestern Wake County, Apex and New Hill combine a relaxing small-town atmosphere with convenience to big-city amenities. Both are positioned for future growth and the town planners are working to ensure that the small-town character remains while allowing for many new businesses and residents to join our community.
The town of Apex was incorporated in 1873, named for its location as the highest point on a portion of the Chatham Railroad which ultimately extends between Richmond, Virginia and Jacksonville, Florida.  Apex grew slowly through the succeeding decades, despite several devastating fires, including a June 12, 1911 conflagration which destroyed most of the downtown business district.  The town center was rebuilt and stands to this day, now one of the most intact railroad towns in the state. At the heart of town stands the Apex Union Depot, originally a passenger station for the Seaboard Air Line Railroad and later home to the locally-supported Apex Community Library. The depot now houses the Apex Chamber of Commerce.
Comfort Keepers Pinehurst, NC is pleased to service the Apex and New Hill areas.  In the in-home caregiving business, distance does matter since there is always a limitation on how far a caregiver is willing to travel.  We hire only those caregivers that live within a reasonable distance of our service area to help ensure our Comfort Keepers are available to help our clients when needed.
The definition of apex is 'the highest point attainable' - that applies to the quality of care we provide - the highest possible. Our caregivers are vetted, trained and supervised to make sure your senior only receives the best care possible while maintaining their independent lifestyle in the comfort of their own home. Please see our complete list of in-home care services to see how we can help. Contact us to schedule a free, no-obligation assessment here. For immediate assistance call our office at 910-246-8000.
Call us today at (910) 264-8000 to learn more about our special brand of elder care and find out what sets up apart from other home health care agencies in Moore County!
Find Out More
If you would like to find out more about our in home care services in Apex and New Hill all you have to do is contact us online or by phone. We have a staff member on duty 24 hours a day, 7 days a week to answer any questions you have and schedule your free in-home consultation to discuss your loved one's needs in detail.