Canandaigua, NY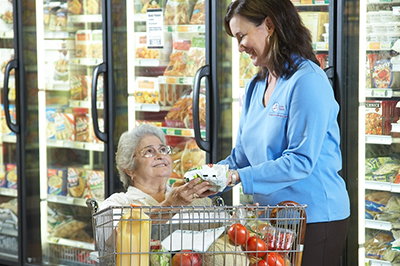 When you're searching for in-home care solutions for your aging loved ones in Canandaigua, NY, look no further than Comfort Keepers®. With our team of highly trained and skilled caregivers and wide variety of services, we will help your loved ones receive uniquely tailored care, promoting physical and mental well-being.
Our number one priority is to preserve the overall independence of your loved ones, whether they prefer to stay inside the home or out in the Canandaigua community.
Should they wish to stay actively engaged, we offer dependable transportation to various locations in and around town. We'll help them get to any of their scheduled medical appointments or to the store to pick up the week's groceries. Even if it's a trip to Jefferson Park for some fresh air and an afternoon picnic, or to tour the beautiful Sonnenberg Gardens, your loved ones can depend on a Comfort Keeper to make it happen.
Call Comfort Keepers today at (585) 249-0100 to discover how we can provide quality in-home care to your loved ones in Canandaigua, NY. We can't wait to hear from you!
Click here for a full list of the cities, towns, and communities Comfort Keepers serves.