In-home health care for Santa Fe, NM and the surrounding areas.
We our a dedicated and locally owned and operated in-home care agency serving the greater Santa Fe area. Our compassionate caregivers provide quality in-home care services 24-hours a day - reliable and trusted care is the trademark of Comfort Keepers of Santa Fe and our senior caregivers.
What does it mean to be recognized as the best of the best in home senior care agencies?
When you unite with us for the care of your senior you are not just a client, you become part of our family. It's a family where we believe in bonding and building a lasting relationship with your loved senior, their beloved ones and you – laying the foundation of comfortable companionship and reliable care. Comfort Keepers' expertise in providing heartfelt care is unmatched – and thousands of Americans just like you ardently agree. Plain and simple, we are the top ranked senior care provider and the best suited to provide care for your loved one. In a recent survey conducted by Statista on behalf of Newsweek, Comfort Keepers ranked #1 in Home-Care Services For Seniors and Disabled in the United States. For more information and to see the full survey, please visit the Newsweek website.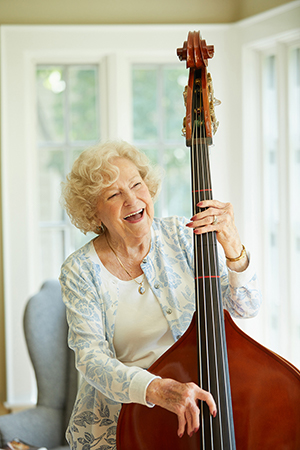 We understand that good health and quality of life are elements of both physical and mental health. Every client's care plan is customized to their individual needs and our professional caregivers are matched to your senior based on interests and specialized care requirements.
We are dedicated to serving our seniors, helping with daily living needs while providing warm companionship and a listening ear.
A big part of the way that we help families is by providing temporary or respite care to seniors. Whether your family caregivers need to take a small break, run errands or you need someone to help with grocery shopping, laundry or picking up prescrptions we can assist you.
We also can help in your times of greatest need by assisting with palliative and hospice care. Call us today to request a free in home assessment and if you feel we are right for you, we can get started helping you and your loved one lived a fuller life.
What Makes Comfort Keepers Different?
By providing top quality care, Comfort Keepers enables your loved one to live as independently as possible by offering them the assistance they need.
Our caregivers make immeasurable differences in the life of the person receiving care. There are emotional and spiritual benefits to both people involved in the caregiving relationship. The companionship that is an essential element to all Comfort Keepers relationships increases quality of life and creates strong bonds that go beyond helping around the house.
But what difference makes us different than other in home care agencies?
Independence. Do not underestimate the value that seniors place on retaining the ability to live in their own home with routines and memories that they have built over many decades. Though they need assistance, they can be fiercely independent and count on you to help them achieve this important goal. There is not always a family member available to give the help that seniors need, but we step in and do more than anyone else and become a vital part of their lives.
Companionship. As seniors become less mobile, people move or pass away, and it just becomes easier to stay home, they are at risk of becoming isolated and depressed. This is often a process that happens slowly over time, and by the time they realize they are lonely, they aren't sure how to fix it. The companionship that is so important in each Comfort Keepers relationship fills this gap. Our Comfort Keepers, encourage seniors to reach out to friends and get involved in community activities. Most of all, we offer our own friendship and care, sharing in conversation and activities that are important to them.
Activity. Some people may believe that seniors with caregiver assistance are less active, but Comfort Keepers know that is not the case. Seniors are encouraged to be active physically through assisting with household chores, meal preparation, and enjoying hobbies. Having someone at their side gives many seniors the confidence to more than they were previously doing. Mental activity is also vital to maintaining good mental health. Comfort Keepers join seniors in conversation, games, and activities that keep their brain active for comprehensive good health.
Safety. Comfort Keepers keep seniors safe by monitoring the environment, assisting with mobility, and providing healthy meals for optimal health. This enables seniors to remain independent and enjoy the best possible health. Falls within the home are the most common injuries to seniors, but they can be kept safe with the help of a dedicated Comfort Keeper.
With visits from dedicated caregivers as often as your family member requires, they can continue to live safely and happily in their own home and you can relax knowing they have the assistance at home they need.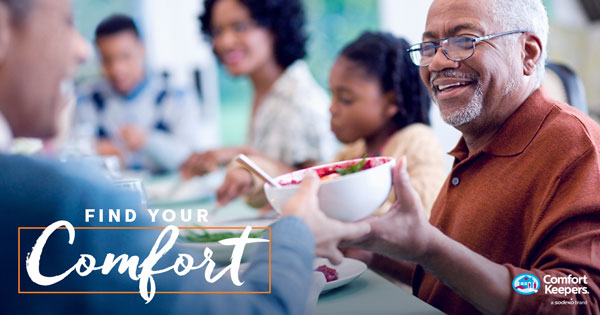 Comfort Keepers of Santa Fe, NM and the Surrounding Area offers a variety of customized in home care services to meet the unique needs of each senior in our care.
Whether you need help with Activities of Daily Living (ADL's) or transportation assistance to a doctor's appointment - our trained caregivers are available 24 hours day to help you or your senior loved one.
What We Offer
Personal Care -- we support and provided assistance with all of the personal hygiene needs of an aging loved one, including toileting and personal grooming


Specialized Dementia and Memory Care -- experienced and compassionate caregivers that can help maintain your loved one's quality of life, 24 hours a day or when you need some respite.


24-Hour Care -- when an elderly family member needs constant in home care because of a prolonged illness, accident or other medical complication such as advanced stage Alzheimer's disease we are there.


Transitional Care -- also called continuity care, when you or your loved one leaves rehab, a hospital or other facility and needs a little extra assistance at home


End of Life Care and Palliative Care -- we can assist your loved one and family members with physical, emotional and spiritual support during this difficult and challenging time.


Senior Transportation Services -- avoid public transportation and stay safe with our licensed and bonded caregivers who can assist with shopping, doctor appointments, transportation to scheduled medical procedures, haircuts or just a day out.


Temporary or Respite Care -- short or long term care if you need to go out of town, need to recharge your batteries or just need a little extra help with your loved - help is just one call away.


Senior Companionship -- Senior companion care does not required advanced caregiving and is a great choice for seniors who want to remain at home but need a bit of help. At Comfort Keepers companion caregiving is one of our most popular services, covering a broad range of caregiving duties.