The Comfort Keepers® Academy Offers Training &
Job Opportunities In Professional Caregiving
Local residents who want to become professional in-home caregivers for senior citizens have an opportunity to receive training and, when they successfully complete instruction, apply for a caregiving job.
Comfort Keepers, which provides non-medical & nursing home care services in the Albuquerque metro area, is offering the "Professional Caregiver Training Course." The class is scheduled one week each month, 8:30 a.m. to 4:30 p.m., Monday through Friday. The $100 fee for the course covers books and testing.
To promote learning, Comfort Keepers maintains a 12- to-1 student-teacher ratio, with one seat in each session reserved for a family caregiver. All other seats are for students who plan to enter the field of professional caregiving. Successful students will receive a Certificate of Graduation from the Comfort Keepers Academy and an invitation to apply for employment with Comfort Keepers.
The class teaches knowledge and skills to work in a caregiving capacity with seniors. Examples like learning to transfer with a wheelchair, personal hygiene care, understanding cognition deficiencies, and many more topics are included.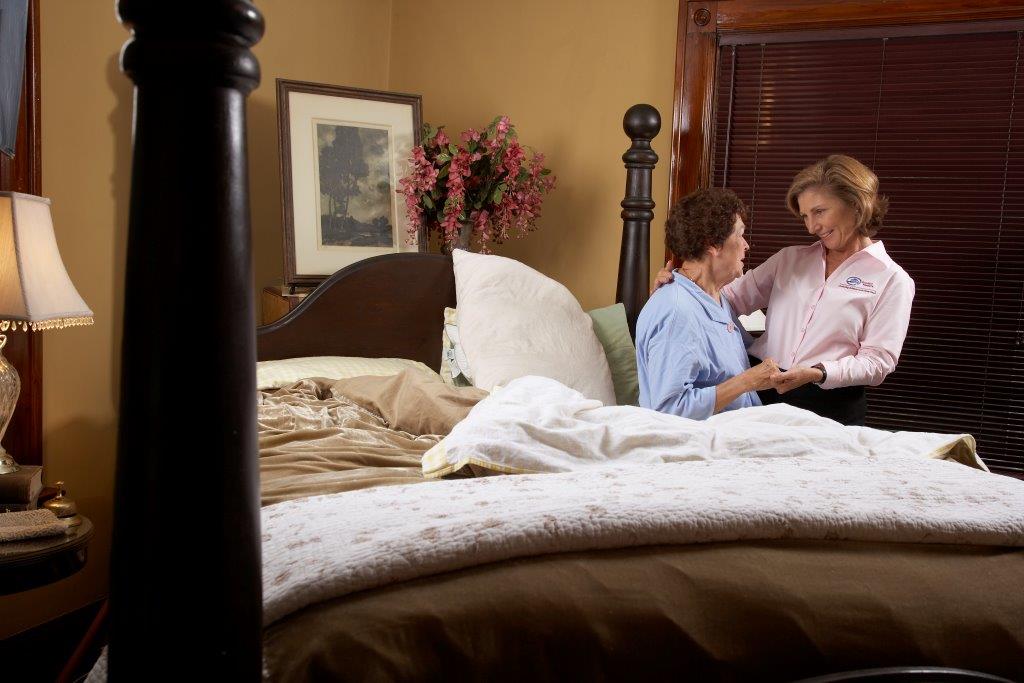 How An Innovative New Caregiving School
Is Transforming New Skills Into Much Needed Jobs
As the U.S. population ages, the demand for professional in-home caregiving outpaces the supply of qualified caregivers. That's a challenging fact of life for people like Sheryl Inglat who owns and operates a non-medical/nursing in-home care service for the elderly.
However, Inglat, owner of Comfort Keepers® in Albuquerque, is meeting this human resources dilemma head on, paving a new career path for people who enjoy helping others.
Kathi Lindsay is one such person. She is one of the hundreds of graduates of Comfort Keepers Academy, the Professional Caregiver Training Course offered by Inglat's company. And she also became a Comfort Keeper, as Inglat invites graduates to apply for employment.
Browsing the classifieds, Lindsay saw Comfort Keepers' ad for the class along with dozens of ads for in-home caregivers. "It really caught my eye," she said. "I thought the class would give me a taste of caregiving before I really committed to it."
The class also provided Lindsay an inside look at Comfort Keepers. "Being in the office and being around the staff was a complete seller for me. I knew I would feel comfortable working with these people…. I could see that they were free to be themselves, while being very productive."
At the same time, the class helps Inglat make sure her new employees are well trained and well suited to provide quality in-home care for senior citizens. "We had been having trouble finding people who have the skills for quality caregiving," Inglat said. "Providing the training ourselves assures us that the people we hire truly have the skills to provide quality care. Job applicants can say they have the skills, but when we train them, we know they do." Said Inglat, "We've also found that many people of the Boomer generation are retiring from their main careers, but are not yet ready to fully retire. Caregiving is a good second career for them because of the flexibility with hours, and also because many of them have faced the need with caring for their own parents."
Since the first caregiver class in July 2007, nearly 500 people have graduated. Recently, Inglat expanded the school to a new space that allows for 12 students in each class. It remains a limited size to ensure that each student receives excellent instruction with ample opportunity to practice the skills learned—such as making an occupied bed or transferring someone from a wheelchair to a bed. One seat in each class is reserved for a family caregiver, so they can learn the skills to care for their own loved one, while the others are for students wishing to make caregiving a career.
Students come from varied backgrounds, from emergency medical technicians, to veterans, to a librarian and women returning to the workforce after bringing up their children. Of the mothers, Inglat said, "They tend to make really good employees … they're very nurturing caregivers and the type of work is natural for them."
Lindsay enjoys her and appreciates the flexible hours, which allow her to focus on other personal desires in life. "It's been a good balance for me," she said.
Most students, like Lindsay, come into the class without experience in caregiving. That isn't a problem, Inglat said. "Some people, like Kathi, have a genuine affinity for working with the elderly," she explained. "We're looking for people who can grasp the concepts of caregiving quickly and can apply their knowledge to the various situations that occur day to day."
Comfort Keepers Academy students are trained in a full range of caregiving skills, from companion care to personal care to end-of-life care. "As a client's needs change, our Comfort Keepers can stay with them," Inglat said. "This gives families greater confidence in our staff—that we can change as their needs change."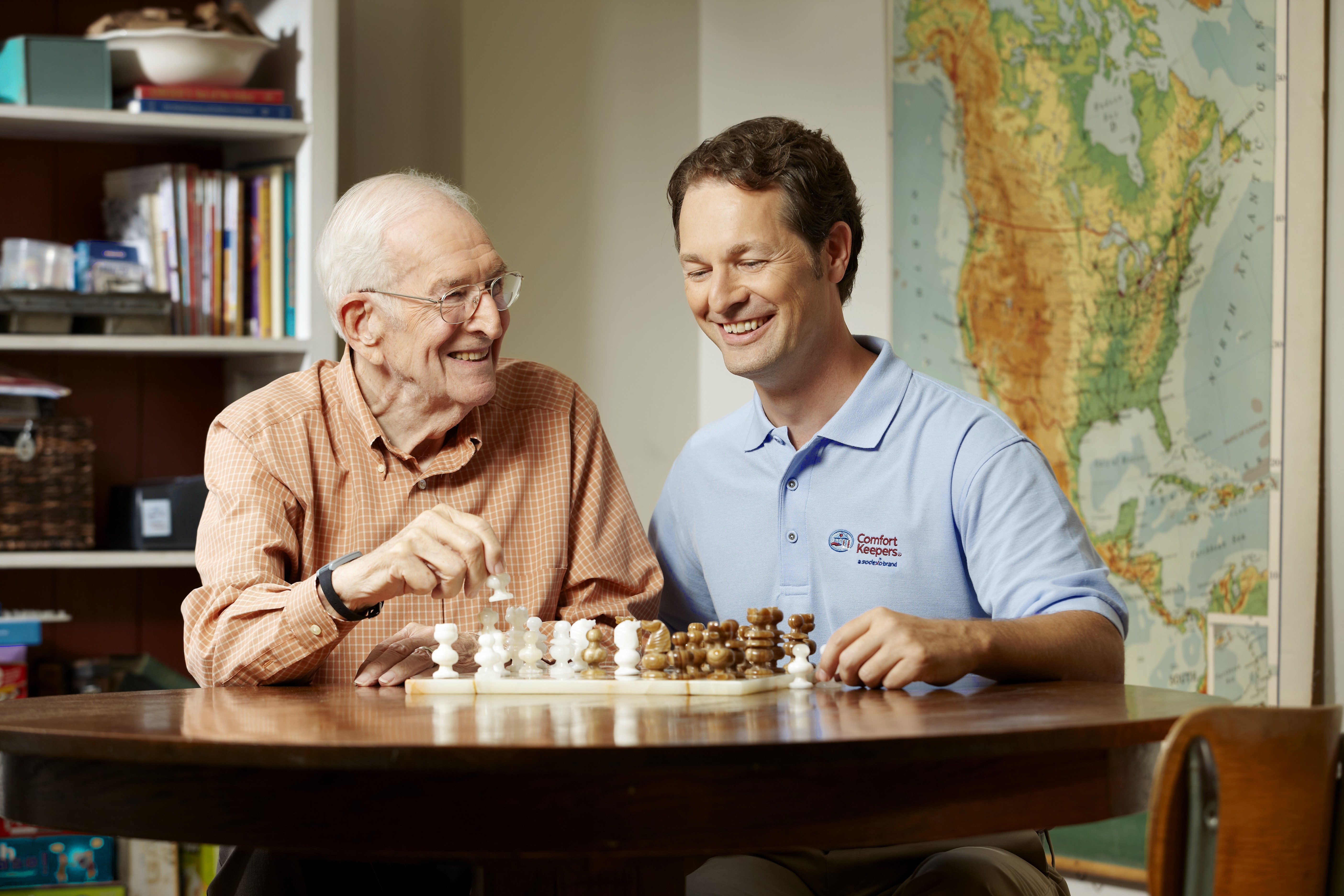 The Facts
Where: Comfort Keepers, 8204-B Louisiana N.E., Albuquerque
When: 35-40 hour class offered once a month, Monday-Friday, 8:30 a.m.-4:30 p.m.
Fee: $100 tuition for books and testing
Graduates receive: A Certificate of Graduation and the opportunity to apply for employment as a professional caregiver with Comfort Keepers of Albuquerque.
The class: Teaches knowledge and skills to work in a caregiving capacity with seniors. Examples like learning to transfer with a wheelchair, personal hygiene care, understanding cognition deficiencies, and many more topics are included.
For more information: contact Dorothy O'Brien at Comfort Keepers at (505)-232-7070 or email: DorothyObrien@ComfortKeepers.com.