In Home Caregivers Providing Elder Care NJ Seniors Can Count On in Edgewater
Elder Care NJ in home caregivers offer compassionate care near you in Edgewater and the surrounding areas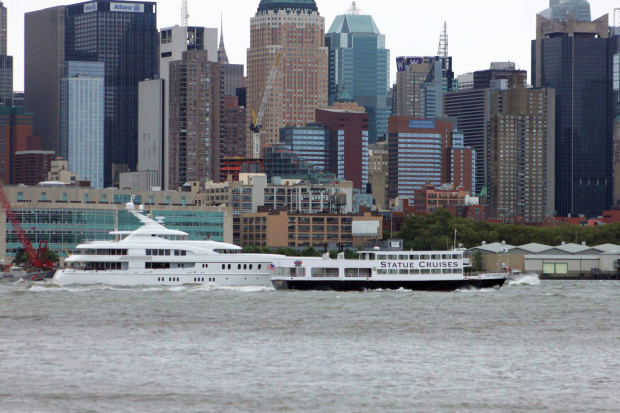 Comfort Keepers Elder Care NJ serves Edgewater from our Secaucus, NJ office. Our excellently trained in home caregivers provide services to residents and travelers alike. Edgewater is a beautiful area known for its scenic views of New York City and the Hudson River. The rich cultural heritage of Edgewater is expressed beautifully in local Art Shows and Street Fairs, which draw residents from Hudson and Bergen Counties. Residents and tourists find the ease of transportation to and from local areas, including NYC, appealing.
Community Involvement
Our Elder Care NJ is closely affiliated with the Gold Coast Chamber of Commerce and participates in the Chamber's events. We are also deeply ingrained in the community through participation in the Edgewater Annual Arts and Music Festival and in how we serve the community's residents. Included in our services is interactive personal and companion care. Our unique interactive care system allows our in home caregivers to ensure that clients lead healthy, happy, and rich lives.
Residents and tourists are served medically by Palisades Medical Center and Hackensack University Hospital Medical Center. The partnership of these two institutions gives residents of the Gold Coast access to superior services. We work closely with both facilities to supplement our non-medical homecare with their medical expertise. We offer hospital-to-home comfort care services to help with recovery after a surgery or sickness.
In Home Care Services
Whether a loved one needs to visit a Doctor or to a hair salon or barber shop, our care aides will transport them to and from the event and will usher them through the experience. We also provide short-term and extended in-home care assistance. These include light housekeeping, medication reminders, bathing and dressing, meal preparation, rehab-to-home transition, and special care for Alzheimer's and dementia sufferers.
Regardless of the extent of care, our in home caregivers are here to help; anytime day or night, any day of the week. Call Eydie or Trina at our Elder Care NJ agency at (201) 771-1908.