Califon, NJ
Skillman, NJ
Somerset County, NJ
Oxford Township, NJ
Annandale
Andover Borough, NJ
Whitehouse Station, NJ
Hopatcong, NJ
Clinton, NJ
Glen Gardner, NJ
Hunterdon County, NJ
Warren County, NJ
Hackettstown, NJ
Bloomsbury, NJ
Ringoes, NJ
Lambertville, NJ
Raritan Township, NJ
Belle Mead, NJ
Hope Township, NJ
Andover Township, NJ
Hopewell Township, NJ
Sussex County, NJ
Hampton, NJ
Stanhope, NJ
Washington Borough, NJ
Tewksbury, NJ
Morris County, NJ
Washington Township, NJ
Chester, NJ
Neshanic Station, NJ
Pittstown, NJ
Three Bridges, NJ
Blairstown, NJ
Long Valley, NJ
Flemington, NJ
Bedminster Township, NJ
Belvidere, NJ
High Bridge, NJ
Stockton, NJ
Bernardsville, NJ
Milford, NJ
Hillsborough, NJ
Bethlehem Township, NJ
Lebanon Township, NJ
Phillipsburg, NJ
Frenchtown, NJ
Clinton Township, NJ
Mercer County, NJ
Sparta Township, NJ
Home Care in Bernardsville, New Jersey
Senior home care for independent living by Comfort Keepers® of Flemington, NJ.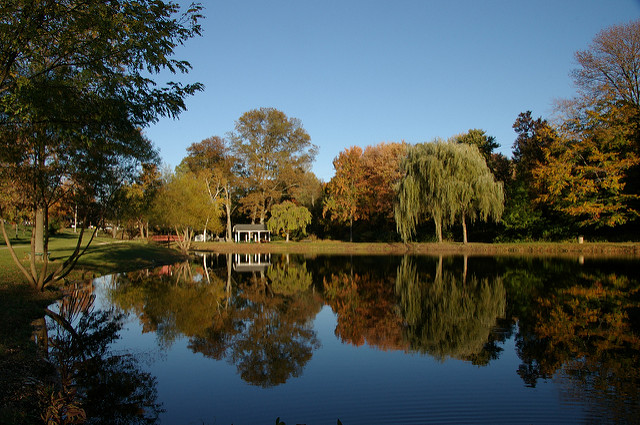 Changes are an inevitable part of aging. It is a fairly common fact that seniors do need an increasing amount of assistance as they age in order to stay safe and healthy in the comfort of their own home. However, watching your loved one go through it is often very difficult. Children of senior parents often find themselves searching for a way to help but are simply too busy to become their loved ones primary caregiver. Senior home care was created to meet this need: providing compassionate care for seniors that involves the whole family.
With Comfort Keepers® of Flemington, NJ in-home care services, you can get your loved one the professional help they desire while ensuring their independence remains intact. Quite often, seniors are wary about home care and tend to push off getting a certified caregiver. If your loved one is having qualms about professional care, the first step in the process towards acceptance is education. By learning everything you can about home care, you can approach your loved one with answers to any questions they have about it. It will definitely help make the conversation go over much more smoothly.
To help you become as educated as possible when it comes to home care, we recommend you contact as many home care agencies in the Bernardsville area and gather as much information as possible.
Comfort Keepers® offers a full range of in home companionship and personal care services to support independent senior living. We have been providing in-home care services for families in the Bernardsville area since 2006.
Comfort Keepers® offers a unique approach to senior care called Interactive Caregiving™. As part of our Interactive Caregiving™ approach, we encourage seniors to take an active role in their well-being. We believe this contributes to a higher quality of life and helps keep seniors physically active and healthy. Your loved one will also feel a greater sense of ownership over their own life.
We offer both personal care services and companion care services. Personal care services includes assistance with activities like bathing, grooming, hygiene, mobility assistance, transferring, toileting, incontinence care, feeding, and medication reminders. Companionship care services include engaging your loved one in conversation, companionship, meal planning, meal preparation, light housekeeping, laundry, grocery shopping and incidental transportation.
When your loved one begins their journey with Comfort Keepers®, our team of professionals will consult with you and other family members to make sure that the proposed plan is indeed the best one for your loved one. We personalize our home care services to match the specific needs of each client, scheduling in-home care services for as little as three hours a visit all the way to full-time, 24/7 around-the-clock care and live-in home care. We will be with you and your loved one every step of the way. Changes and modifications to this plan can be introduced anytime. You can rest assure that your loved one will always receive the care, assistance, and support that Comfort Keepers® is known for both nationally and locally.
For more information on the senior home care services we provide, or to learn the many ways Comfort Keepers® of Flemington, NJ can help your senior loved ones remain in the comfort of their own home, contact us at (908) 806-2220 or Toll Free at (877) 806-2220. We are available 24 hours a day, 7 days a week, and 365 days a year. We will be able to provide answers to your specific questions as well as schedule a complementary in-home visit so you can meet with a Client Care Coordinator. This visit is the first step in developing a mutual sense of trust and respect that will yield professional, compassionate home care and peace of mind not only for the actual client, but also the extended circle of family and friends. It would be an honor to show you the Comfort Keepers® way.
About Bernardsville, NJ:
A borough with roots in the Revolutionary War era, Bernardsville has managed to maintain its small town charm in the face of modern-day development pressures. Bernardsville was originally a section of Bernards Township known as Vealtown. In 1840, Vealtown became Bernardsville, named after Sir Francis Bernard, Colonial governor of New Jersey from 1758 to 1760. Nestled in the northern most part of Somerset County, this rustic community sits in some of the last vestiges of the Great Eastern Forest.