Elder Abuse & Home Improvement Scams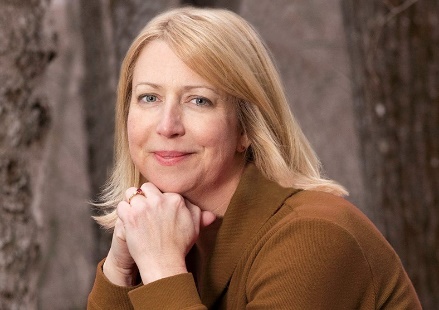 By Martha Swats, Owner/Administrator, Comfort Keepers
(New Hampshire, June 2022)
Predators robbing seniors of their savings has been called "the fastest growing crime in the country." Older adults are prime targets for financial exploitation, both by people they know and trust and by strangers. Financial exploitation is believed to cost older adults over $36 billion annually.
Most seniors never report abuse, even when they know their funds are being taken, because they're overwhelmed at the idea of involving the police, or fear being forced to go to a nursing home or are ashamed, especially when the abuser is a family member or caregiver. Isolation of the victim by the perpetrator is a strong indicator of undue influence. Often the victim is already living alone and sometimes is removed from contact with outsiders, due either to physical limitations or a psychological fear of leaving the home.
Home Improvement Scams
Home improvement scams can jeopardize a senior's independence because they can rob the person of money, equity in their home or even a safe place to live. Older adults are most likely to have a "nest egg," own a home with equity and have excellent credit. Seniors may need home modifications to accommodate changing needs so they are a perfect target for dishonest contractors. Scam artists target homeowners in a variety of ways, causing them to lose thousands of dollars and even their homes. Strategies scam artists often employ include:
● Using high-pressure tactics to sell a range of services including roof, sidewalk and driveway repairs
● Charging inflated prices
● Delivering sub-standard work
● Posing as a building inspector or other official and demanding immediate repairs
● Obtaining funds to pay for services by urging the homeowner to work with a certain lender or advising them to get a reverse mortgage
● Identifying potential victims by scouting out neighborhoods (most notably after natural disasters), then targeting vulnerable older adult homeowners
Hiring a Contractor
Become informed and prepared before hiring a contractor.
✔ Get referrals from friends, family and neighbors who have had good experiences with their contractors. Elder Abuse & Home Improvement Scams 2 © 2022 CareTrust Publications Caregiving in The Comfort of Home® Caregiver Assistance Newsletter January 2022
✔ Check reviews from the Better Business Bureau or other reputable online sources.
✔ Verify that contractors are licensed and bonded for damage/theft protection and have liability/worker's compensation insurance.
✔ If your state requires residential contractor licensing, check to see if complaints have been filed against the contractor you are considering.
✔ Get written estimates from several contractors. The lowest bidder may not be the best choice.
✔ Ask for a written contract even if your state doesn't require a contract, insist on getting one.
✔ Check if you need a city or county permit.
✔ Never pay by cash. Pay by check or credit card and stagger payments based on completion of the work.
To File a Complaint U.S. Federal Trade Commission: www.ftc.gov or 877.FTC.HELP Better Business Bureau: www.bbb.org Locate your state consumer protection agency: www.usa.gov/state-consumer Financial Fraud Enforcement Hotline: www.stopfraud.gov/report.html
Comfort Keepers® Can Help
At Comfort Keepers®, our professional care team is trained to identify changes in client behavior and report them to the family. For those suffering from Alzheimer's or dementia, our caregivers can help them remain safe and comfortable at home, while providing everything from laundry and housekeeping to meal preparation and transportation. Learn more about how we can help seniors and other adult clients by contacting your local Comfort Keepers New Hampshire location today.
About Comfort Keepers
Comfort Keepers is a leader in providing in-home care consisting of such services as companionship, transportation, housekeeping, meal preparation, bathing, mobility assistance, nursing services, and a host of additional items all meant to keep seniors living independently worry free in the comfort of their homes. Comfort Keepers have been serving New Hampshire residents since 2005. Let us help you stay independent.
Please call (603) 536-6060 or visit our website at nhcomfortkeepers.com for more information.