In Home Elder Care For Veterans in Henderson and Clark County
Comfort Keepers in Henderson, NV is honored to serve our veterans with in home elder care
It is our privilege to provide in home elder care and extended services in Henderson, Nevada for veterans who served our nation and preserved our way of life.
Our In Home Elder Care Services in Henderson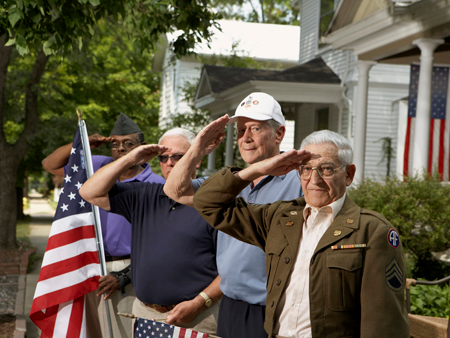 Securing the benefits to which you or a loved one who is a veteran is entitled can be challenging. At Comfort Keepers of Henderson, we give you the information and resources you need to take advantage of these benefits. This helps you capitalize on of all of the benefits you've earned and avoid pension claim delays.
Our in home elder care team will help guide you through the benefits-approval process. Once you're approved by a VA program, we will provide the senior care services that the program helps grant you. There are a number of home care programs for which veterans may qualify. These include:
Improved Pension Benefits Program
Homemaker/Home Health Aide Program
In-home Respite Care Program
Who Qualifies For Assistance?
If you or your spouse served 90 consecutive days of active military duty – with at least one of those days being while a U.S.-declared war is in progress – you may qualify fully or partially. Financial need and documented physical needs are also criteria used to determine care-benefit qualification.
To find out whether or not you or a loved one qualifies for VA benefits that you can use for in home elder care, start by contacting your local VA office or Us. When you do, make sure you have the following documents on hand:
Original discharge certificate
Marriage certificate (divorce papers from prior marriages, if applicable, as well)
Death certificate of veteran (if applicable)
Social Security numbers of a veteran and veteran's spouse
VA-program-benefit qualifications can be difficult to determine on your own. As mentioned above, contacting your local VA office or Comfort Keepers of Henderson can help. The Henderson VA office can be reached at (702) 433-5713, and we can be reached at (702) 323-0992.
Local Military History
Henderson has a rich military history and is noted among all U.S. cities for its role in providing essential resources to our armed forces during World War II and later conflicts. Supplying magnesium and other ores for munitions manufacturing during the Second World War and beyond was essential to arming our troops and constructing the Hoover Dam.
Before and during WWII, Henderson and nearby communities developed a strong Air Force presence. The Las Vegas Army Field, which was later renamed the Nellis Air Force Base, was a critical touch point for our armed forces and is synonymous with Henderson.
The base was used for F-51 Mustang training during the Korean War and for F-80 and F-86 Sabre training later on. Henderson is currently a hub of military activity as it is close to the Creech Air Force Base and the Las Vegas Veteran's Administration Office, which is an important office for local veterans.
Local Veteran's Offices
There are a number of offices and organizations in and near Henderson that are essential to the local veteran population. We work with these organizations and offices to ensure that veterans receive the benefits to which they are entitled and to promote veterans' general well-being.
These offices include: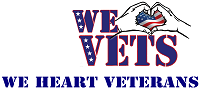 We also work with We Serve Vets, which helps pay for veterans-benefit coverage before benefits kick in. Filling the coverage gap is important because it can take up to six to eight weeks for veteran's benefits to officially begin.
Our goal is to provide essential in home elder care to veterans and to help veterans secure this care. We work with local VA offices and other organizations so that you or a loved one who is a veteran doesn't have to. It's our honor to help you.
Please Contact Us today or call us at (702) 323-0992.