Senior Care Services in Henderson, NV and Surrounding Areas
How can senior care services increase your loved one's quality of life at home in Henderson?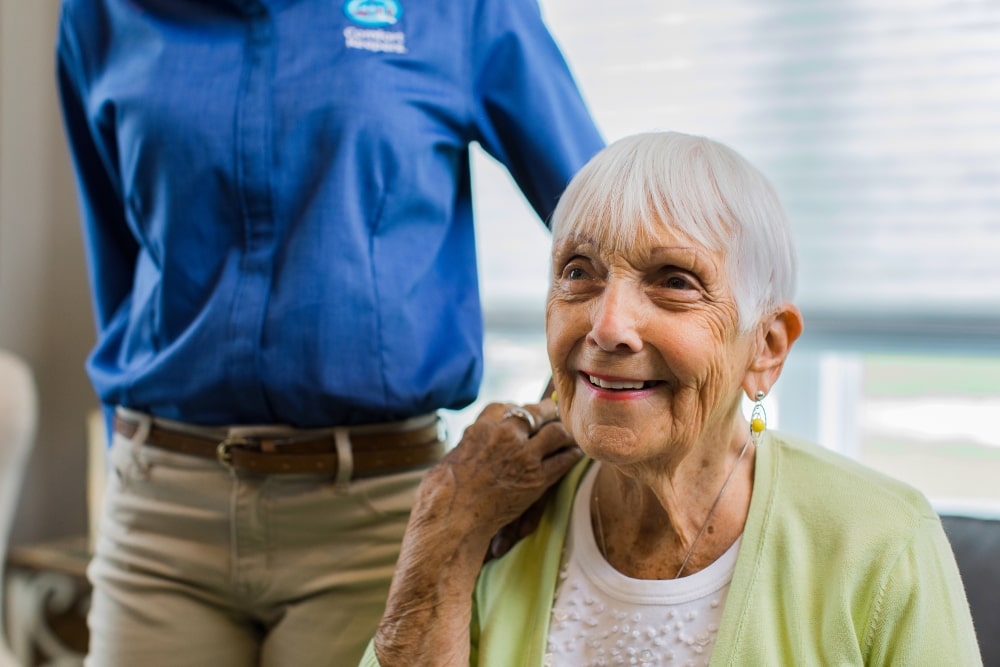 At Comfort Keepers of Henderson, we believe that every senior has the right to the best possible quality of life throughout their golden years. That's why we take a holistic view of health, looking for ways to integrate physical, mental, emotional, social, and spiritual support into everyday life. Our Interactive Caregiving model helps us work with your family to identify the kinds of assistance that are needed by your loved one, so that the senior care services they receive are as unique as they are.
There's no such thing as a one-size-fits-all approach to caregiving. That's why our senior care services are designed to incorporate the preferences, hobbies, and tastes of your loved one, encouraging the activities they prefer most in their everyday life.
Our Interactive Caregiving model revolves around four principles:
Senior minds maintain better health for longer when they get exercise every day.
Senior bodies deserve activity recommended by physicians to stay at their best health for longer.
Senior nutrition is important in illness recovery, accident or injury recovery, and preserving good health.
Senior safety is important in the home and outside the home, so we focus on reducing trip and fall hazards, and a rapid response when illnesses or accidents occur.
We follow through on these tenets by providing a wide range of senior care services, such as mobility assistance, meal planning and preparation, outings to local parks or senior centers, and engaging in hobbies or creative activities. All of these activities support different parts of your loved one's health and also add creativity, enjoyment, and fun to their day.
At Comfort Keepers, all senior care is provided by a dedicated caregiver who is in relationship with your loved one and your family. The relationship developed in companionship care means a communicative rapport and connection with your loved one in order to better understand and assist them. We match clients with caregivers based not just on care specializations or expertise, but also on personality traits, humor, and more. We've heard time and again that our caregivers become like family to our clients, and that's how we know we're doing the right thing.
For more information about our Interactive Caregiving program and other home care services in Henderson, NV and surrounding areas, call (702) 323-0992 today.