Dementia Care from Comfort Keepers in Spring Lake, Muskegon, MI, and the Surrounding Areas
Read more about how poetry is used in our dementia care services in Spring Lake, MI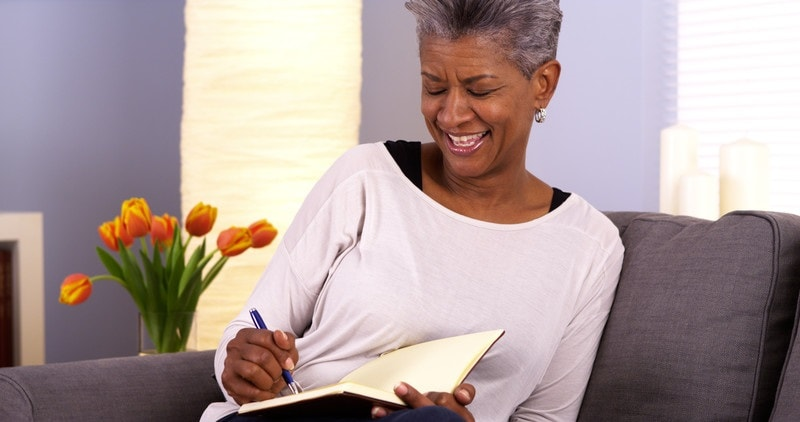 Does your senior loved one suffer from Alzheimer's or dementia? Have you been wondering what activities you can do with them to improve their lives?
Comfort Keepers Home Care in Spring Lake, MI has vast experience helping seniors with Alzheimer's or dementia living happily and independently in the comfort of their own homes for as long as possible through our dementia care. Although Alzheimer's is a progressive, degenerative disease and no cure exists, we do recommend a few activities that may help slow down the associated symptoms of Alzheimer's.
In particular, poetry has a powerful positive effect on the lives of seniors living with Alzheimer's or dementia.
How can poetry improve the lives of seniors living with Alzheimer's in Spring Lake?
Creative, Calming Therapy
When writing poetry, people sometimes write about things from their past, or put a creative spin on their own experiences. This combination of recollection and creativity can bring out emotions and memories that seniors may have forgotten. Writing poetry is also a great form of stress relief – it will boost your senior loved one's mood and make them feel accomplished. We help the seniors write poetry with our dementia care services.
When reading or listening to poetry, seniors may be able to reintroduce happy or calming memories. The lyrical sound and rhythm of most poetry has a calming effect and will relieve stress.
How will our caregivers provide dementia & Alzheimer's care?
Our caregivers will provide your aging loved one with the basic home care services they need to live independently – such as bathing, grooming and other personal care. We'll also ensure their home is as safe as possible – there are no obstructions to walkways like carpets or handrails where there need to be.
On top of this, we'll encourage your senior loved one to engage with poetry and beloved memories from the past. Our trained and compassionate caregivers turn everyday moments into meaningful experiences with our senior clients, and they will do everything in their power to improve your loved one's life and slow down the effects of Alzheimer's or dementia.
For more information on Alzheimer's and dementia care, please contact us today!