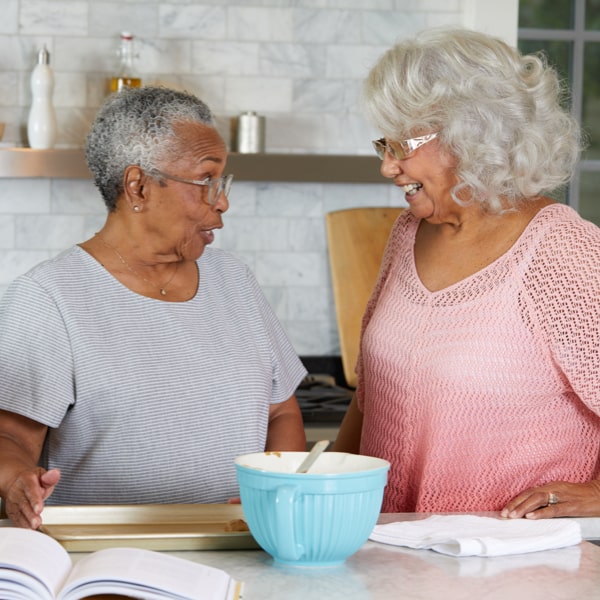 Comfort Keepers in Damariscotta, ME, Provides Personalized Home Care Services
Learn more about how our customized home care services can help your loved one remain independent for longer in Damariscotta, Rockland, Brunswick, and the surrounding areas of Maine
Comfort Keepers is the leading provider of quality home care services in Damariscotta, Rockland, Brunswick, and the surrounding communities in Maine. Since the first day we started serving independent seniors in the area, our goal has been not to only help aging adults with their daily needs but to make continuous efforts to allow those placed in our care to lead an overall happier, more fulfilling lifestyle, regardless of age or health condition.
At Comfort Keepers of Damariscotta, our care plans can be tailored to accommodate a range of needs. We provide various types of care, from customizable services and specialized services to loyal companion care.
Our senior home care services usually include a personalized combination of personal care, light housekeeping assistance, meal preparation, incidental transportation, friendly companionship, and more.
Our specialized services are designed to cater to a range of specific care needs. To boost the quality of life of seniors living in challenging circumstances, we provide high-quality Alzheimer's care and dementia care, 24-hour care, post-hospital transitional care, compassionate end of life care, as well as respite care aimed to support family caregivers.
As seniors' mental and social well-being is equally important to us as meeting their physical needs, our loving caregivers offer loyal companion care and make sure care recipients enjoy meaningful social interaction with each visit. Supported by a dedicated care professional, Mom or Dad can spend their day engaged in activities that make them happy and fulfilled. Together with a caregiver, they can prepare meals, go out for walks, run errands, play cards, or sit down over a nice cup of tea and just share a friendly conversation.
When you are ready to move forward with our home care services, we will arrange a free in-home consultation to get you started. A care coordinator will visit your loved one's home to assess their needs, medical issues, personal interests, preferences, and other important things about their daily routine. This approach enables us to develop a suitable care plan tailored to address their specific needs. Moreover, getting to know your parent also allows us to recommend a compatible professional from our local team who can build a strong rapport with Mom or Dad in no time.
Call our office today at (207) 563-2273 to learn more about our home care services or ask to schedule your free in-home consultation. We look forward to hearing from you!