Comfort Keepers Home Care and Senior Services in Freeport, ME
Proudly providing expert home care in Midcoast Maine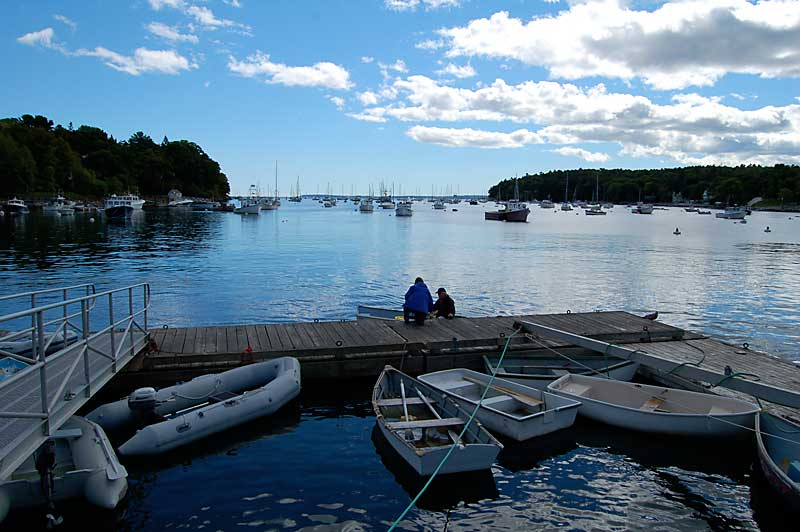 Comfort Keepers began serving Freeport and surrounding communities in May of 2012. Having worked for a local Medical Equipment service company in the area for over 17 years, we noticed the need for a non-medical in home care service in and around the Freeport area. We love this community and many of our staff members call Maine home, including the owners. We are proud to serve both residents and visitors here in this beautiful state.
Care Services in Freeport, ME
Comfort Keepers Home Care of Midcoast Maine uses a caregiving philosophy called "Interactive Care Giving". This approach encourages our clients to remain engaged and active both in their own homes and around the community. Our Comfort Keepers can provide transportation and care in and around the Freeport areas. Our clients enjoy going shopping in town, bird watching at Mast Landing Audubon Sanctuary, which also has nature trails with scenic views of the Atlantic Ocean, or taking a drive through the historic districts of Freeport. Comfort Keepers believes that keeping our seniors active in mind and body, their quality of life is much more fulfilling.
We work closely with the local hospitals in order to make a smooth transition home. It is also a normal occurrence, to see us in assisted living facilities throughout the communities. We help the local Hospice program, Chan's Home Health and Hospice with Respite Care or any additional services needed for the family and client.
Community Involvement
Comfort Keepers is a part of a yearly food drive, Feed Seniors Now, for the elderly population in our local area in which we serve whom struggles for proper nutrition on a limited budget or on food assistance.  Giving back to the local community in varying ways is a mission of ours. We have assembled teams and participated in Breast Cancer walks, donated time and money to local charities. We also offer educational talks and materials for seniors, their caregivers and family members.
Areas Served
We provide home care services for Damariscotta and the following communities:
Appleton
Rockport
Alna
Newcastle
Camden
St. George
Boothbay
Nobleboro
Cushing
S. Thomaston
Boothbay Harbor
Somerville
Friendship
Thomaston
Bremen
South Bristol
Hope
Union
Bristol
Southport Island

Owls Head
Warren
Damariscotta
Waldoboro
Rockland
Washington
Dresden
Westport Island
Edgecomb
Whitefield
Jefferson
Wiscasset
Auburn
Lisbon/Lisbon Falls
Arrowsic
Topsham
Durham
Poland
Bowdoin
Woolwich

Brunswick
Freeport
Harpswell
New Gloucester
Pownal
Lewiston
Sabattus
Bowdoinham
Georgetown
Minot
Wales
Phippsburg
Pemaquid
Walpole 
New Harbor
Roundpond
Sheepscot
Glendon
Trevett