Meet Our Comfort Keepers®
Our team is uniquely qualified and ready to help
Every member of our team is professional and well trained. We conduct a thorough screening and interviewing process to identify the best home care providers, and only those who pass this process go on to complete training to deliver our special brand of home care and become Comfort Keepers®. What truly sets our people apart, though, is their natural gift for caring for others.
All Comfort Keepers pass extensive background checks and complete continuing education. They are bonded, insured and covered by workers' compensation insurance to protect our clients and their families.

Scott Register
Owner/Administrator
Scott opened our local office in April 2009 with his wife Lisa, after seeing the need for Comfort Keepers in our community. Scott overseas and manages all aspects of Comfort Keepers. Scott has over thirty-five years of executive business experience. Scott is married to Lisa and has one son, Ethan and three daughters Morgan, Mary Kate and Georgiana.

Lisa Register
Owner/Client Care - Coordinator/Community Liaison
Lisa opened the local office in April 2009 with her husband Scott. Lisa overseas the clients care along with other management duties in the office. Lisa is the face of Comfort Keepers in our local community working with local doctors, skilled in-home, hospitals and hospices. Lisa also, works with organizations in our area to educate them on how seniors can stay safely in their homes. Lisa is married to Scott and has one son, Ethan and three daughters Morgan, Mary Kate and Georgiana.

Shug Pleas, R.N.
Client Care Manager
Shug began working at Comfort Keepers in September 2011. She manages all client care provided by Comfort Keepers. Shug also performs initial and on-going client assessments to ensure superior quality of care for our clients.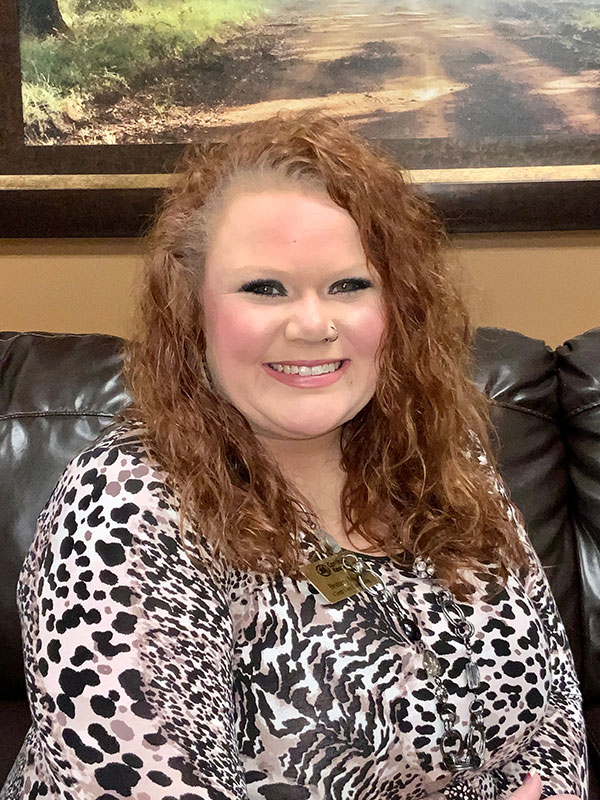 Brittany Miller
Client Care Coordinator
Brittany was born and raised in Valdosta, GA. Brittany has been working with Comfort Keepers since 2018 when she started as a caregiver an in 2020 she transitioned into our leadership team as a Client Care Coordinator. As a Client Care Coordinator Brittany helps with scheduling our caregivers as well as insuring all caregiver training is completed and assist our clients with any needs they may have.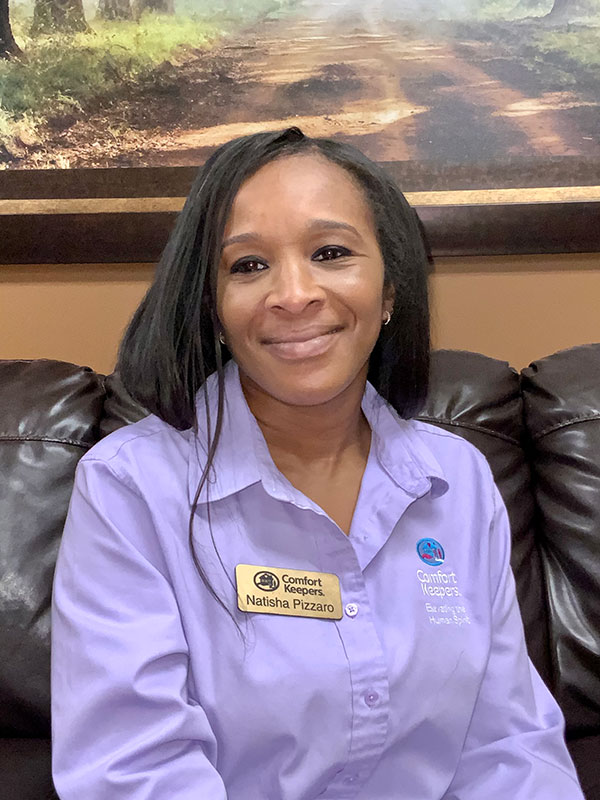 Natisha Pizzaro
Senior Administrative Coordinator
Natisha is a retire Army Veteran and along with her husband Telin they have 9 children. Natisha is currently studying to be a Registered Nurse. As Comfort Keepers Senior Administrative Coordinator, Natisha oversees caregiver scheduling, background checks, hiring of caregivers and keeping up State and Comfort Keepers records.
Interested in joining the Comfort Keepers Valdosta care team?
We offer competitive compensation, a highly flexible work schedule, and opportunities to impact someone's life in a meaningful and fulfilling way. Whether you're looking for a part-time job senior care job or the start of a new career, we'd love to hear from you.
Browse Jobs