Comfort Keepers Day of Joy Stories: "Cooking with Mrs. Betty"
Jul 11, 2019 by Alan White
On June 26, 2019, Comfort Keepers celebrated its first annual National Day of Joy. This is a day for friends, family, seniors, caregivers, and loved ones to help spread joy, purpose, connection and hope. We are proud to share moments of joy from wonderful people in our community.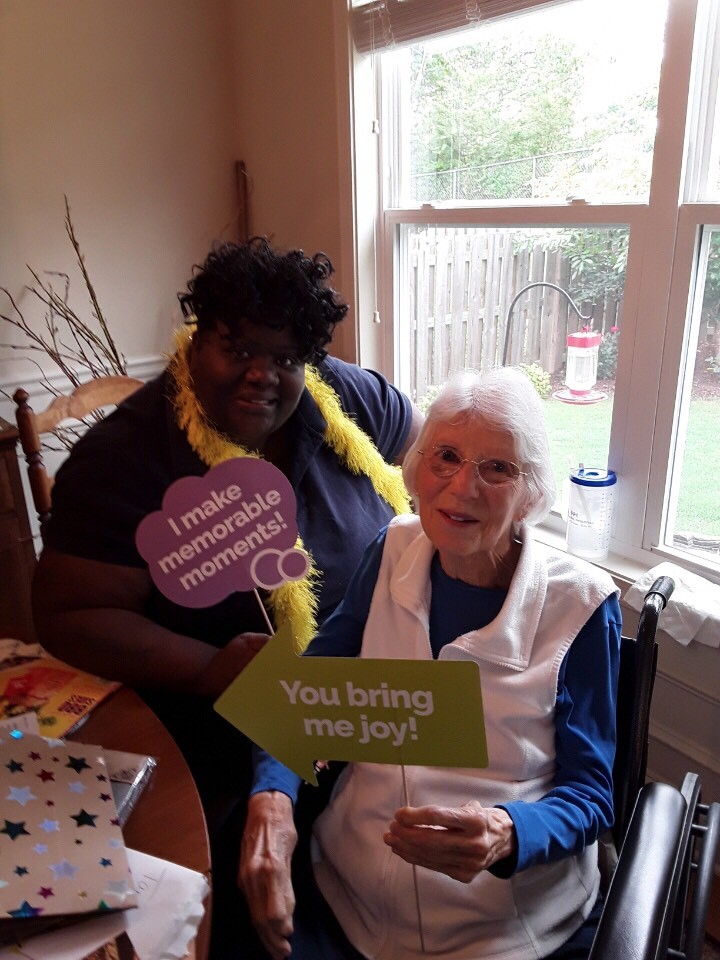 Our first story is about Mrs. Betty. Mrs. Betty is in a wheelchair and has lost a lot of her mobility and independence. Most of her days were spent sitting around with little she could do. This all changed when her caregiver Tamera started taking care of Mrs. Betty. Tamera loves to cook and is known by her friends and family as quite the chef. Betty loves to cook as well and misses being able to cook for her family.
Tamera said that being in a wheelchair is no reason to keep her from making great meals again. This started the beginning of a new chapter for Mrs. Betty to once again experience the joy of cooking. Mrs. Betty and Tamera started cooking the meals for Mrs. Betty's family together and making cakes and other delicious sweets for friends and family.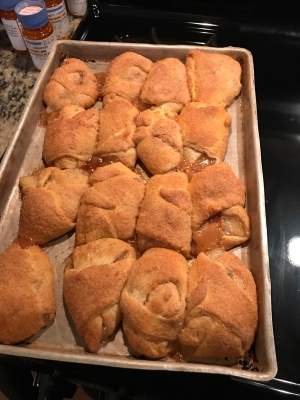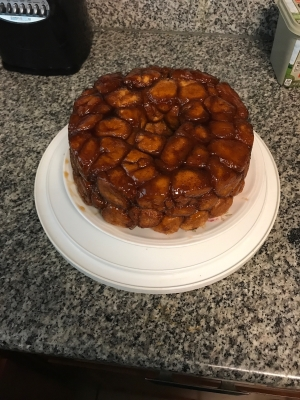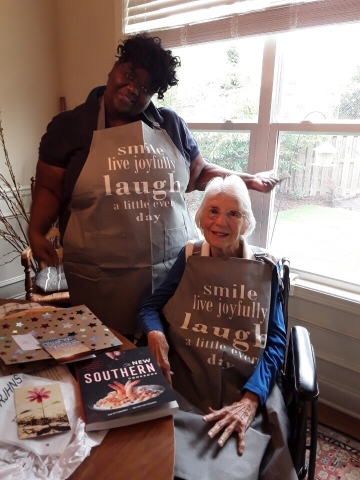 On the Day of Joy, Comfort Keepers gave Mrs. Betty and Tamera a gift - matching aprons for both of them to continue to enjoy their love of cooking together, and also added in a cookbook with some of the top-rated southern recipes for them to create together.