Comfort Keeper of the Year Shares the Key to Home Care
Nov 21, 2017 by Alan White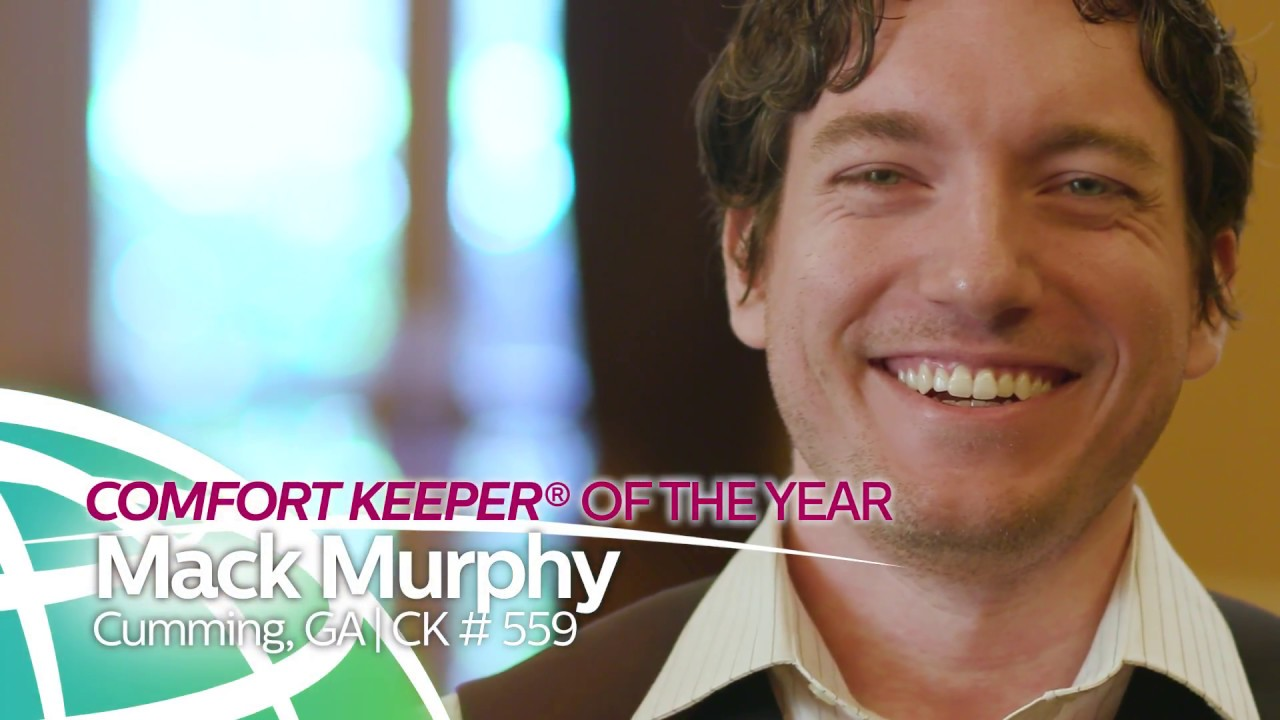 Meet Mack Murphy, 2016-2017 Comfort Keeper of the Year from Cumming, GA
Bringing a professional care provider into your home or your loved one's home is a challenging decision. You want this person to be well-trained, reliable, and trustworthy. You expect a caregiver who is understanding, respectful, and friendly. At Comfort Keepers in Cumming, GA, we understand these concerns, needs, and preferences and place only the best caregivers in the homes of our senior clients.
In an effort to introduce our team of caregivers, as well as recognize each member of our team, we will be featuring a monthly caregiver spotlight in our blog. Check back each month to meet our Comfort Keepers and learn about the excellent senior care services we provide to North Georgia seniors.
Mack Murphy, 2016-2017 Comfort Keeper of the Year
Each year, Comfort Keepers franchisees are invited to the national conference where select caregivers are recognized as the Comfort Keeper of the Year. We are proud to share that Mack Murphy from our office right here in Cumming, GA, has been awarded the 2016-2017 Comfort Keeper of the Year Award!
Caring for others comes naturally for Mack. He has been caring for family members for years, and his drive to help others led him toward a career in medicine. He has two college degrees under his belt (biology and chemistry). Next stop: medical school.
"I think we need people that are willing to step up and help others," Mack said. Mack brings empathy along with intelligence and true caring to all his clients. Each day, he has the opportunity to provide meaningful care through positive interactions with senior clients.
The Key to Home Care Success
Mack knows that providing consistent, quality home care for his clients requires balance. "Part of being able to take care of others is taking care of yourself," Mack said. For family caregivers, this tip is particularly relevant. Taking time away from caregiving, focusing on your own wellness, and knowing when to ask for help allow you to provide the best care to those around you.
If you think it may be time to bring professional assistance into your senior loved one's home, consider Comfort Keepers in Cumming, GA. Our expert staff of compassionate caregivers can provide the care and support you and your loved one need.