Celebrating Our 20th Anniversary with 20 Wishes
Jan 10, 2019 by Alan White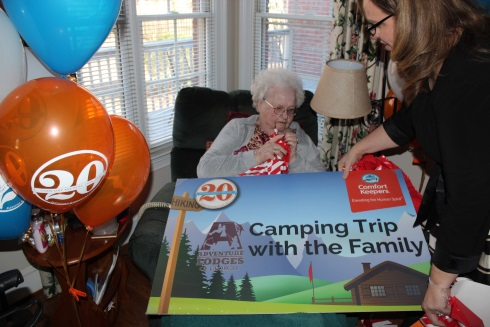 Comfort Keepers of Cumming, GA grants the thirteenth of twenty wishes to a senior community member
Comfort Keepers is dedicated to enriching the lives of seniors and providing uplifting, compassionate home care services for those in need. Because of our commitment to making every day brighter for the seniors working with us, we are proud to put on special events for the community. To celebrate our 20th anniversary, Comfort Keepers will honor 20 special people by fulfilling their wishes.
20 Wishes for 20 Years
We are excited to announce the 13th recipient of our 20 Wishes for 20 Years program – Mrs. Mildred Hansard! Mrs. Hansard is a longtime resident of Cumming, GA, and a Comfort Keepers client of almost eight years. One of her favorite memories is going camping years ago with her family in the North Georgia mountains, so we have granted her wish of a family camping trip!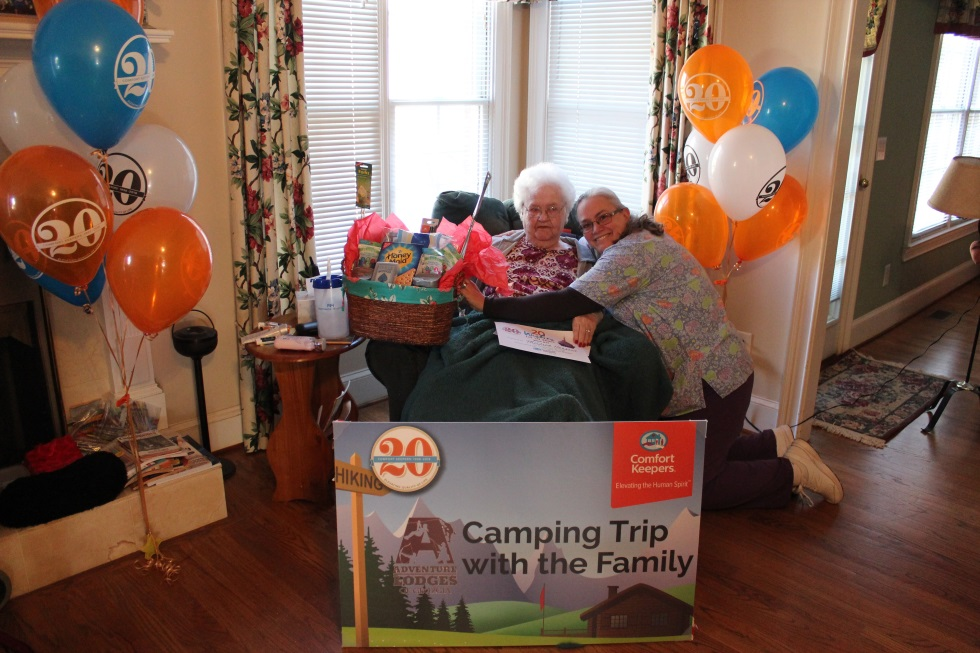 Mrs. Hansard was chosen winner after being nominated by Jennifer Jack-Wunder, Owner and Director of Client Services for our Comfort Keepers home care offices in Georgia.
The Big Reveal
On December 18, 2018, Jennifer Jack-Wunder joined Georgia Comfort Keepers Owner Alan White to visit the home of Mrs. Hansard. There they presented Mrs. Hansard a $1000 gift certificate from Unicoi State Park and a basket of goodies for the family to go camping. Enjoy the good times making memories, roasting s'mores, and playing cards on your camping trip with the family, Mildred!
A special thanks to Comfort Keepers corporate office for helping to make Mrs. Hansard's and the other nineteen recipients' wishes come true.