Living Assistance Services in Cumming, GA and Surrounding Areas
For seniors who live alone, in-home living assistance services in Cumming can be a daily resource and a reliable wellness check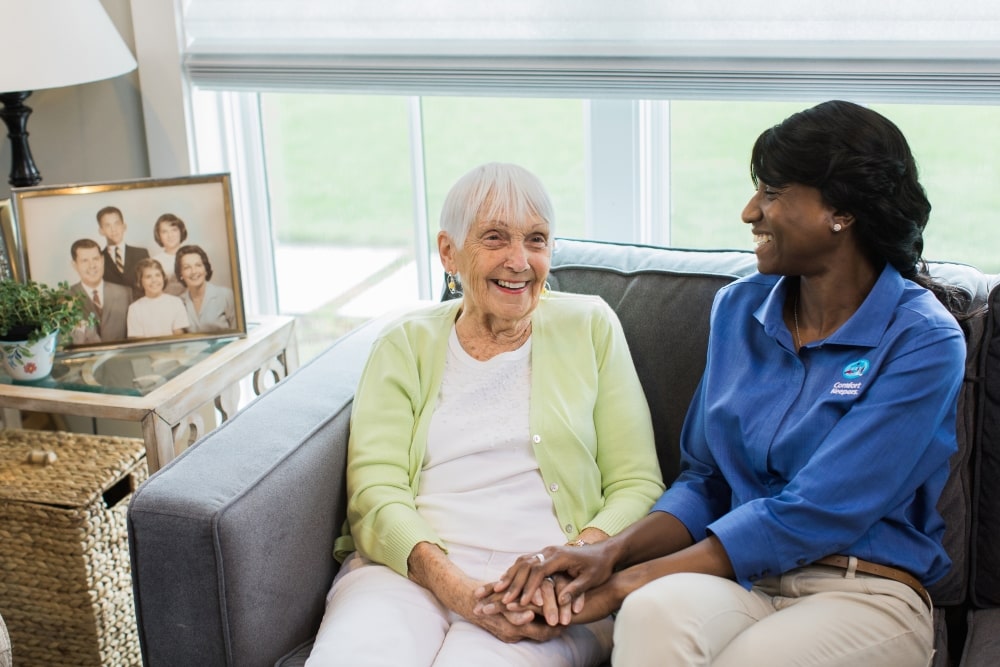 At Comfort Keepers in Cumming, GA, our mission is simple: to uplift the quality of life for all of our clients. Everything we do supports that mission, from recruiting the best caregivers to offering top quality living assistance services and fully customizable care plans. Every member of our team is dedicated to helping your loved one make the most of every day, and helping your family implement the care plan your loved one deserves. When your family partners with our locally owned and operated agency, you'll see the difference immediately.
Your custom care plan is designed to provide the services you need, on your schedule and your budget. When you join the Comfort Keepers family, you'll meet with one of our consultants to help build this plan and determine what will work best for you.
We offer comprehensive home care services, including:
Daily task assistance, like getting the mail, tidying up your living space, and responding to correspondence
Companion care, building a relationship with a caregiver who can also help you partake in community events, family events, and technology and social media to stay connected
Meal planning, including grocery store trips, made-ahead meals, and food storage
Mobility assistance, which can include personal transportation and also moving, stretching, repositioning, and safety in moving throughout your home
Alzheimer's and dementia care, for specialized services for those with degenerative cognitive diseases
Personal care, for clients who need assistance with bathing, grooming, dressing, toileting, or incontinence care
---
At Comfort Keepers, we're determined to provide the best in-home living assistance services possible for you and your loved ones. If you need assistance after-hours, we commit to responding to your phone call within fifteen minutes. If you need to change your care schedule, our coordinator can help you do so. If your care needs change, your caregiver will help you adjust your care plan accordingly.
We can work with your live-in facility. If you or an aging loved one reside in a nursing home, assisted living facility, or any other kind of live-in program, we'll coordinate with your facility staff as we create your care plan. You can receive individual caregiving from Comfort Keepers no matter where you live.
If you're concerned about the quality of life of an aging loved one, living assistance services can make a difference in the long-term and offer immediate solutions, too. Call our local office serving Cumming, GA and the surrounding areas today at (770) 203-1480 to learn more.