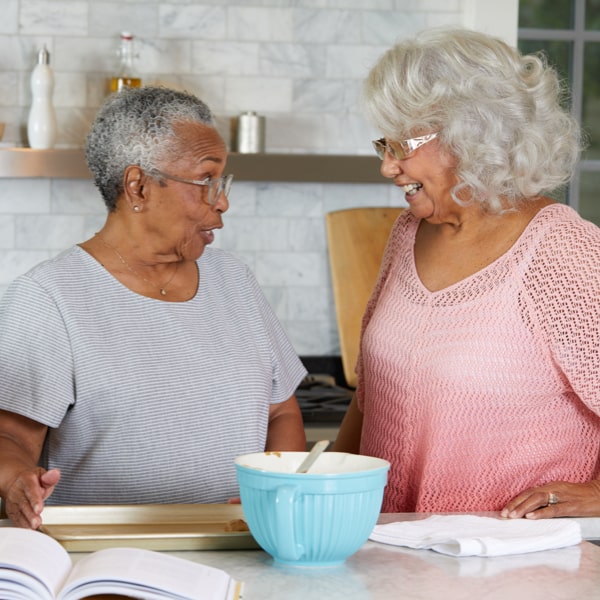 Senior Caregiver Services
for the Milton, Gulf Breeze & Pensacola, FL areas
At Comfort Keepers, we know that every senior's health, care needs, interests, and preferences are unique. To accommodate the differing requirements of all our clients, we offer customized in-home care services that allow your loved one to independently continue their routine at home without any major disruptions to their daily life. We tailor our elderly care services to meet the needs of our clients and would never ask them to change their habits because of us.
At Comfort Keepers in Pensacola, FL our senior caregivers begin working with your loved one by assessing their needs, abilities, limitations, and more. After getting to know your parent, we will develop a care solution that will be a perfect fit for them. In your area, we provide the following senior care services.
The best part is that your loved one's elderly are plan can consist of any combination of these services. Your parent's plan of care will be fully customized to include only those services they need to lead a high-quality life in the Milton, Gulf Breeze, and Pensacola, FL areas. Our team will work with your family from day one to ensure a smooth caregiving experience.
Our brand is known for expert, compassionate care that can make a real difference. We will do everything we can to provide your loved one with in-home elder care of the utmost quality, enabling them the freedom to enjoy their golden years to the maximum. Your parent can receive care on a part-time, full-time or non-stop basis - and we will make adjustments to their plan whenever needed.
With Comfort Keepers, you can have peace of mind that your loved one is always safe and well taken care of, and we will regularly update you on their health, condition, and more. If you have any questions for us regarding our senior care services, caregivers or mission, please give us a call today at (850) 791-6700. We are happy to give you all the information you need to make the right decision for your loved one and schedule a free home consultation for your family. We are at your service!