Expert Care For Seniors In Miami-Dade County, FL and Surrounding Areas
Comfort Keepers home care for seniors will help your loved one remain independent in Miami-Dade County, FL
Miami-Dade County is the most populous county in Florida, with more than 14% of residents who are 65 or older. According to the last census, almost 9% of all households included people over 65 who lived alone. If you have a senior loved one who falls within this demographics, Comfort Keepers can help. We provide tailor-made care for seniors designed to improve quality of life and enable seniors placed in our care to continue living independently at home for as long as possible.
Activities For Seniors in Miami-Dade County
With Comfort Keepers providing homecare for seniors for your family, your loved one will be encouraged to stay active and engaged and pursue hobbies and personal interests. And there is certainly no shortage of fun, senior-friendly activities in the sunny state of Florida and the vicinity of Miami-Dade County.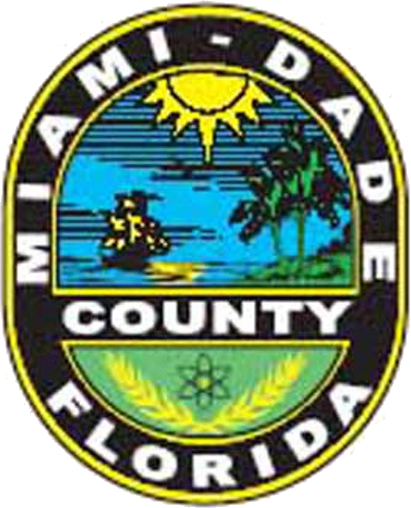 Some activities that seniors in the area commonly enjoy include:
How Companion Care Makes a Difference
At Comfort Keepers, we've been providing exceptional seniorcare services for over two decades now. Years of accumulating experience in the caregiving industry have taught us that many seniors often feel lonely and spend much time on their own. For this reason, our mission is not only to provide assistive services but also to offer a warm, loving presence and help senior clients stay active and happy.
Our companion care services are designed to boost Mom or Dad's quality of life by encouraging them to participate in meaningful activities with their caregiver such as:
Going for a walk together
Spending time in nature
Talking about things that your loved one finds interesting
Doing housekeeping chores
Trying out new recipes and preparing meals together
Starting new hobbies or revisiting old ones
Going shopping
Going to church
Comfort Keepers also offers more specialized homecare for seniors in your area, including:
24 Hour Home Care
Alzheimer's and Dementia Care
Long Term Care
End of Life Care
We also offer personal care services which includes bathing, grooming, hygiene, transferring, positioning, toileting and incontinence care, and much more!
Learn more about Comfort Keepers and how our unique brand of senior care for seniors can raise Mom or Dad's quality of life in Miami-Dade County, FL, by getting in touch with our local office today at (954) 289-1938.