We Offer Our Senior Care to Aging and Disabled Adults Throughout Centennial and Colorado's Neighboring Communities
In Centennial, South Denver, Aurora, and the surrounding areas, Comfort Keepers Home Care provides exceptional senior care.
At Comfort Keepers, we provide exceptional senior care to elderly adults in Centennial and the surrounding areas of Colorado. We refer to our compassionate caregivers as Comfort Keepers because they are committed to providing comfort to your senior loved ones as they age in place at home. Whether your loved one lives in Centennial, Aurora, Lakeland, Littleton, or another surrounding community, our experienced caregivers are ready and available to help them stay safe, happy, and healthy at home. Our top-of-the-line in home care services make sure of that.
Each of our caregivers passes a thorough background check and completes an extensive training program to ensure that our elderly clients receive top-notch care. Our caregivers must also attend continuing education classes further to enhance their senior care knowledge and hands-on skills.
---
Our Services
In addition to our quality caregivers, we provide ourselves with the variety of in home care services we offer, including:
In Home Care:
Our caregivers strive to build long-lasting bonds with their clients while helping with daily tasks
Respectful assistance with personal needs like bathing, mobility, toileting, and more
Our Safety Care products help seniors stay independent and safe at home, even when they are alone
We provide transportation to seniors who can no longer drive themselves
Our caregivers are happy to assist seniors in utilizing modern technology
We look after a senior's mind, body, and spirit to ensure they can live their best life every day
Specialized Care:
Around-the-clock support for seniors and disabled adults who no longer can remain independent on their own
Specialized memory care for seniors with Alzheimer's, dementia, or another form of cognitive decline
Essential care and support for seniors diagnosed with a limited life expectancy
We provide our care services to seniors needing supplemental support in assisted living facilities
Our team helps seniors recover from hospital stays and avoid hospital re-admission
We have LPNs and RNs who can provide medical support within the home
---
Custom Care Plans
To develop a custom care plan, we like to arrange a care consultation with you, and your senior loved one to learn more about his or her overall health and abilities, care needs, and personality traits. From there, we'll determine which home care services make the most sense and how often they will need to be provided. Whether your senior loved one requires 24-hour care or part-time care for a few hours of care each week, we are here to help.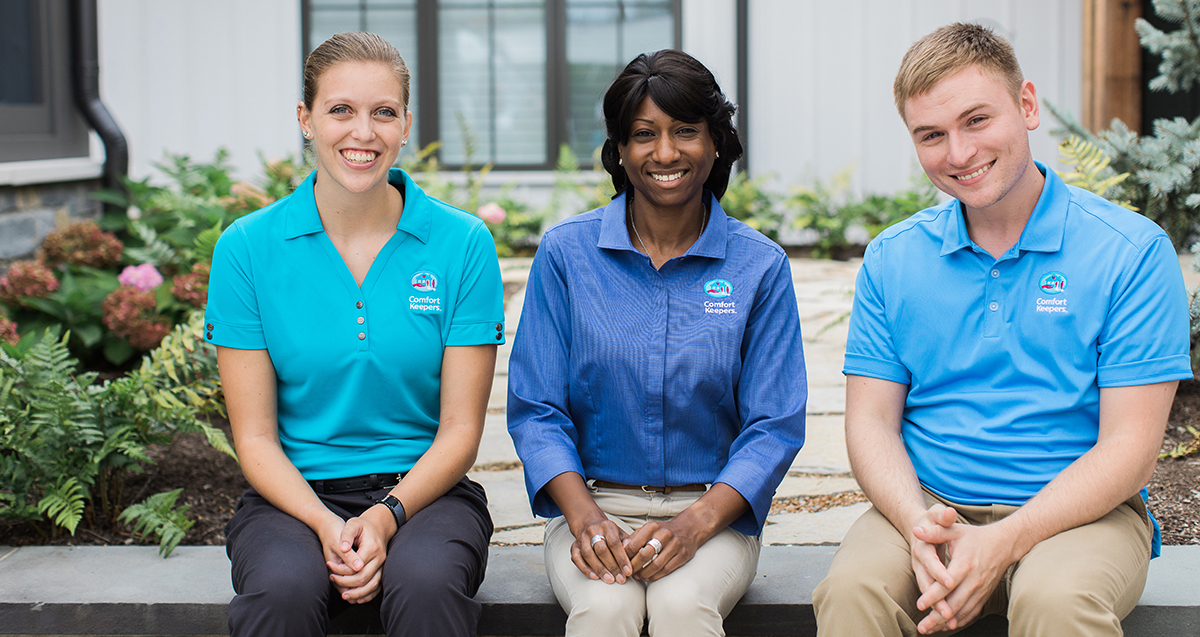 ---
Learn More About Comfort Keepers
To learn more about the senior care services available to you or a loved one in Centennial, South Denver, or the surrounding area, please contact our staff today or read below about our most popular service areas. Our home care team is available 24/7 to help answer questions or to schedule a free care consultation. To get started today, click one of the buttons below.