Caregiver of the Month in Delta and Montrose, CO
Learn more about our esteemed caregivers in Delta, Montrose, and the surrounding Colorado areas
Comfort Keepers Home Care is proud to showcase our caregivers of the month! We employ quality, compassionate people who have undergone appropriate training to ensure your senior loved one is safe, happy and healthy at home. We do our best to match our Comfort Keepers to the senior clients' likes and personalities so they are more likely to create a genuine, lasting bond.
Learn more about caregivers of the month and why we are proud to call them part of the Comfort Keepers family!
Caregiver of the Month - December 2020
"Pure sunshine on a snowy day" and "Stellar caregiver" are just a couple ways Autumn has been recognized by her clients and for that, we are honored to announce she was our December Caregiver of the month!
Autumn is a perfect example of the compassion and heart required to be a caregiver. She brings joy to the life of everyone she meets, always going above and beyond to serve others.
CONGRATULATIONS, AUTUMN! We are thrilled to have you as a Comfort Keeper!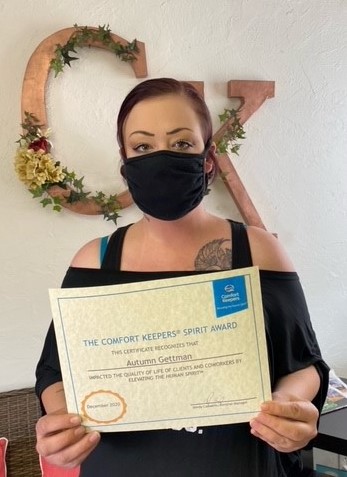 Caregiver of the Month - November 2020
Congratulations, Larry! Larry is extremely dependable, friendly, and optimistic to any challenge. He is also sincere in his caring for others and has the best creativity with his clients.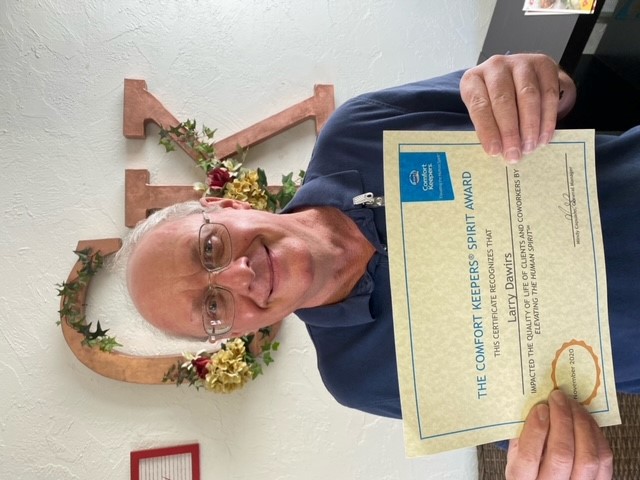 For more information about our caregivers or the care services we provide in Delta, CO or the surrounding areas, please contact us online or call us today.