In Home Senior Care
Jurupa Valley, CA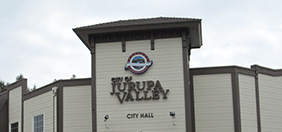 Comfort Keepers of Riverside, CA provides professional, vetted, qualified caregivers for in-home senior care to residents of Jurupa Valley and surrounding areas of Western Riverside County.
Our senior caregivers can help with a variety of needs, including personal cares, light housework and laundry, and errands. Whether your loved one needs 24-hour care while recuperating from an illness or injury or just a bit of help with daily tasks, our agency can provide support to keep your loved one in their home.
Our home care assistance professionals are hired locally and know the area. We know the region and the challenges such as traffic that can limit access to previously enjoyed pastimes. Whether your loved one would enjoy a trip to the Riverside Art Museum or the Beattie Planetarium in San Bernadino, our Companion Care professionals can make these visits possible again.
If you've been providing daily care for your loved one and need help, we can assist with respite care while you tend to your own needs. A temporary caregiver can fill in for you while you recover from an illness or just make a run to the grocery store. Our dedicated professionals are available 24-hours a day and we are glad to assist with temporary care or a regularly scheduled visit.
Our senior caregivers are skilled and trained to provide a variety of levels of care. Should your loved one need support such as dementia or Alzheimer's care we have you covered. Our professionals can also offer gentle reminders and assist with physician directed memory plans.
We can also help you start small as you and your loved one adjust to having a caregiver in their home. This step is critical to help your loved one avoid serious injuries such as would result from a fall. Getting a little help with light housework and laundry can protect your loved one from a tumble down the stairs or a wrenched back.
Our goals is to assist your loved one in staying home safely for as long as possible. The professionals employed by Comfort Keepers provides personal care including assistance with bathing and dressing. We can help with dementia/memory care when needed. Finally, we can support family caregivers by providing respite or temporary care 24-hours a day to senior residents of Riverside, Corona, Jurupa Valley and surrounding communities.