When those you love require help around the house throughout the week or need a helping hand around-the-clock, we can help. We're Comfort Keepers®, and we're proud to support the independent lifestyle of your loved ones in the South Bay, San Diego area. Whether it's with meal preparation or assistance with mobility, our compassionate, professional caregivers – we call them Comfort Keepers® – are ready to help. Above all, our goal is to ensure that the care your loved ones receive meets their exact needs, both big and small.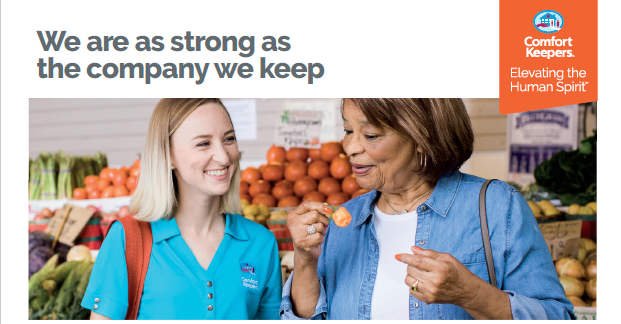 Find Out How We Help Seniors with ADLs
As part of our offering of customized care, our caregivers provide safe, reliable transportation to and from locations throughout town. If your loved ones would like to go to Italianissimo Trattoria  for a down-home Italian lunch or dinner, then take a stroll through Memorial Park on a warm afternoon, we are more than happy to make it happen. Even if they simply need to get to a doctor's appointment or to the pharmacy to refill a prescription, our caregivers are ready to help.
Maintaining independence is incredibly important to many seniors, and at Comfort Keepers, we want to make that possible for your loved ones. For more information about our unique style of Interactive caregiving can make a difference in your their lives today, give us a call.
South Bay Community Resources