The coronavirus pandemic has disrupted life for everyone, but it has been particularly challenging for seniors. Not only are older adults among the populations most vulnerable to the virus, but the stay-at-home orders, social distancing requirements, and overall isolation the pandemic has created go against many of the tried-and-true mantras of senior health and quality of life. Studies have shown that isolation and loneliness in seniors can increase risk for a range of problems and conditions, including depression, dementia, malnutrition, and more. Luckily, even though you can't visit the seniors you love in their homes or retirement communities right now, there are still things you can do to help them through this difficult time.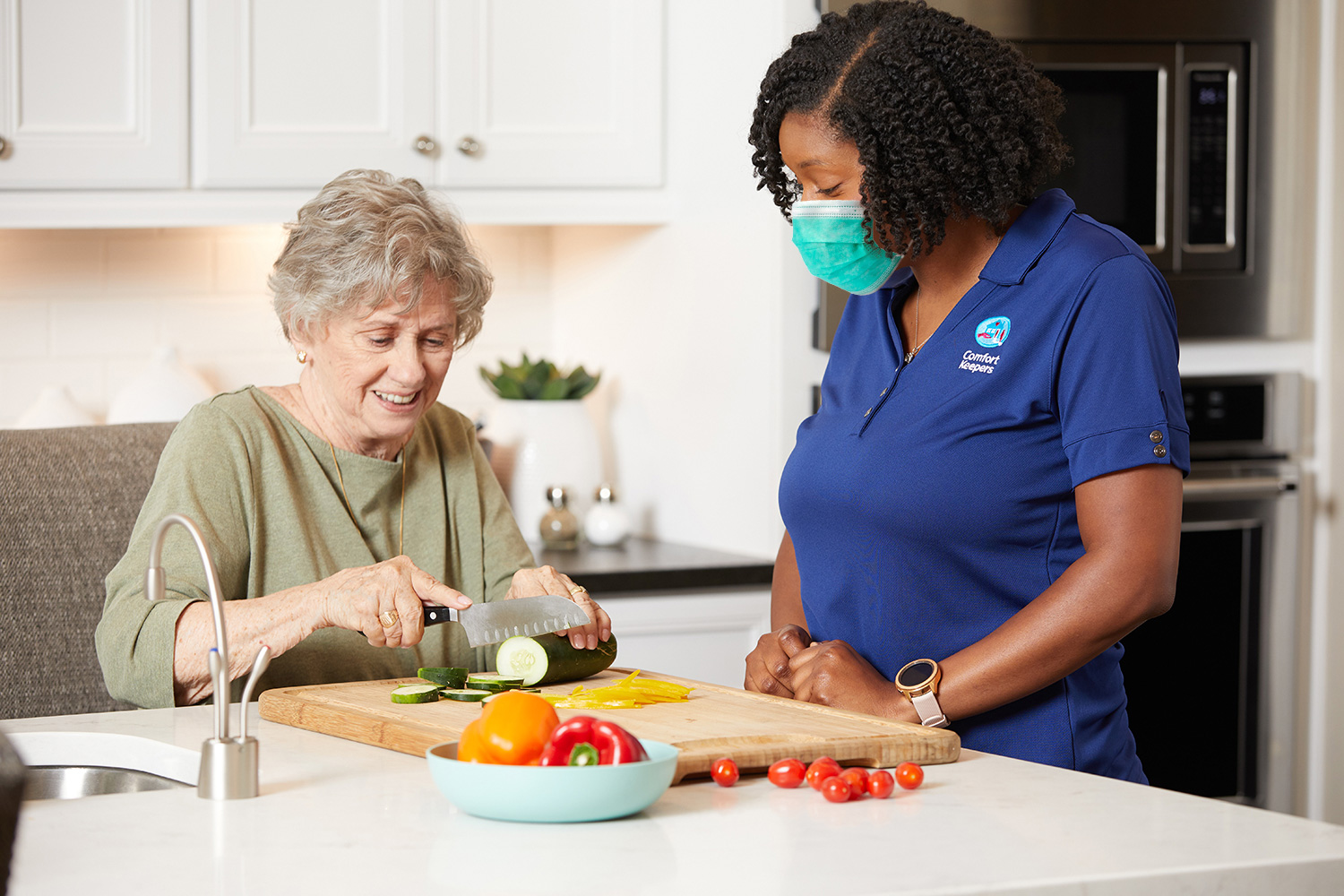 Mask up! Do it for them, not for you!
The biggest key is staying connected. One of the few fortunate components of this pandemic is that it is happening in a time where technology makes it easy to bridge the social distance. Check in with your parent or grandparent every few days with a phone call, or set up a FaceTime call or video conference with the whole family that allows for ample conversation and catch-up time. Even just a 20-minute call a few times a week can help fight the isolation and worry that COVID-19 is causing for seniors.
Another major hurdle for seniors right now is nutrition. A lot of seniors struggle to cook for themselves, or simply don't have the desire to do so. Senior living communities are still offering meal services during this pandemic, but for seniors who live alone and maybe rely on an in-home caregiver, the pandemic creates a risk of malnutrition. Helping seniors set up regular grocery and meal delivery is a terrific way to help them stay healthy. As for caregivers, know that our team at Comfort Keepers has had enormous amount of training when it comes to infection control. We are always concerned about the health of the seniors we serve, whether the threat is the common cold, the seasonal flu, or COVID-19. If you choose to continue in-home care for your older loved ones throughout this pandemic, you can trust that we will follow extensive health and safety protocols to protect all parties.
COVID-19 has changed a lot of things, but it hasn't changed the need for all of us to look after one another. So set up a phone call with your parents or grandparents. Make a grocery run for your elderly neighbor. Drop off a care package of puzzles, games, or books to help a senior pass the time. There are a lot of things you can start doing today to make a difference for a senior in your life, and together, we can get through this pandemic.
Additional Resources: