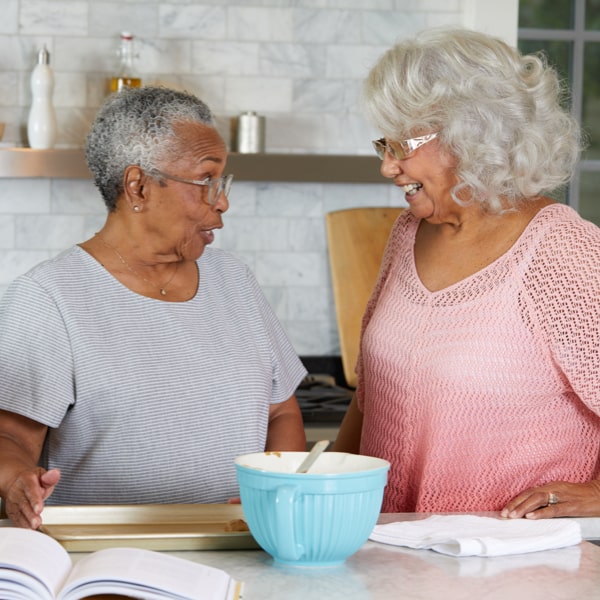 Premium Senior Care Services By Comfort Keepers in Lake Havasu City, AZ
We are happy to inform you that Comfort Keepers now provides premium home care services to seniors in Lake Havasu City, AZ, and the surrounding areas. With us, your loved one can enjoy an active, healthy, and comfortable lifestyle at home, staying independent for longer. Here are some of the most commonly provided home care services from Comfort Keepers of Lake Havasu City, AZ:
In Home Senior Care
This type of service offers support for seniors, including both personal care and companionship. Personal care services consist of bathing, dressing, toileting, feeding, and other activities essential for daily living. Our expert caregivers also perform duties such as laundry, going grocery shopping, and planning and preparing meals. We also include other services that may not usually be a part of in home care, such as pet care or incidental transportation. With Comfort Keepers of Lake Havasu City, AZ, your loved one will not only get a professional caregiver but also a trusted companion.
Respite Care
With this service, we aim to provide temporary relief to primary caregivers and family members who need a short break from caregiving. Respite care services are provided on a regular or occasional basis, depending on the particular needs of the client.
Alzheimer's and Dementia Care
Our experienced caregivers are trained to cater to the needs of seniors living with dementia or Alzheimer's disease. We believe that by encouraging your loved one to engage in activities that are mentally stimulating, they can live a healthy and fulfilled life despite their condition. 
Transitioning Care
After a long hospital stay, many seniors opt for our transitioning care services. Comfort Keepers of Lake Havasu City, AZ provides a support plan for seniors, shortening recovery times and reducing the risks of readmission. Our experienced caregivers can also offer transportation for regular check-ups and regularly communicate with your loved one's medical team.
End of Life Care
For those seniors who are nearing the end of their life, our home care services offer much-needed support and companionship during this difficult period. Besides helping your senior mom or dad make the most of the time they have left and set their affairs in order, our dedicated caregivers can also provide comfort to family members. With Comfort Keepers of Lake Havasu City, AZ your loved one can prepare for the end of life with the dignity that they deserve.
If you think your loved one could benefit from our services, feel free to contact Comfort Keepers of Lake Havasu City, AZ and schedule an in-home consultation today. We are happy to help!