Expert In-Home Care in Flagstaff, AZ
Quality senior care is one of the most important things that you can provide for your senior. That's why Comfort Keepers Flagstaff is dedicated to providing the best quality in-home care services to seniors living in Flagstaff, AZ, and the surrounding areas. We hire only the very best, most experienced caregivers, who are truly passionate about providing seniors with specific care plans tailored to their needs. We provide services such as senior care, respite care, in-home companionship, personal care, transportation services, nutrition guidance, transitional care, and much more.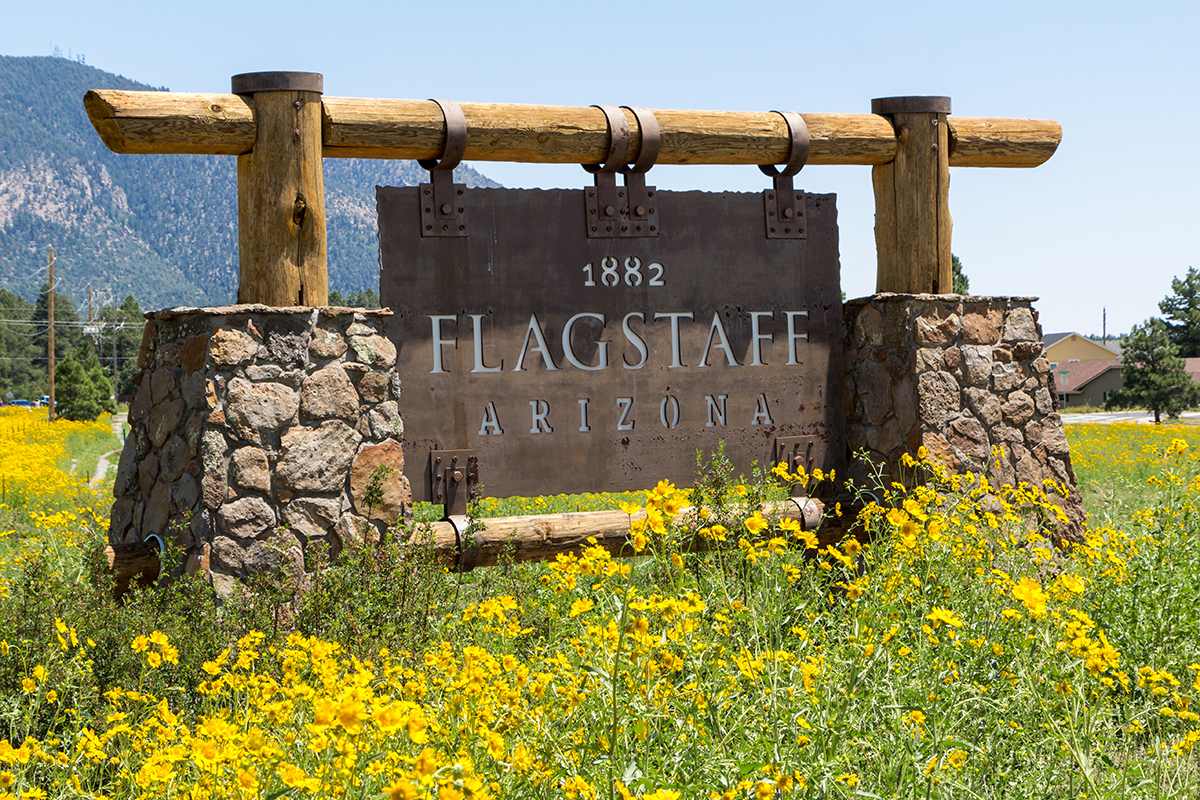 Our Flagstaff Senior Care Services
Some of the senior care services we provide in Flagstaff, AZ, include:
The leading provider of senior care services, Comfort Keepers Flagstaff, is recognized across the nation for their steadfast commitment to seniors, providing only the most excellent care. We're proud of the fact that we tailor each and every plan to the specific senior that we're providing care for, treating each and everyone as a unique individual with individual needs.
Our Flagstaff Caregivers
Comfort Keepers Flagstaff has dedicated itself to providing patients with unmatched senior care quality in Flagstaff and the surrounding areas. Owner Cindy Harris set out to run a business that would make a difference in this world. With that motivation, she has grown Comfort Keepers Flagstaff into being the most compassionate, caring place that families all across Flagstaff are trusting to take care of their seniors. We take that trust seriously, providing transparent specialized plans where the family and the senior are constantly communicated with so that they can have the peace of mind that their senior is being taken care of.
We'd love to meet with you and your family to begin planning how we can provide seniors with the highest quality of life possible. We're most proud of our ability to provide seniors with individualized care plans where they truly feel taken care of, providing them with both comfort and happiness. Meet with us, we'll review your senior's case, discern which services that they need most, and provide them with a dedicated care plan that will give them everything that they need.
In-Home Care for Seniors in Flagstaff and Surrounding Areas

Comfort Keepers® of Flagstaff offers a variety of customized senior in-home care services to meet the unique needs of each senior.

It's a daunting and heart-wrenching task trying to find home care solutions for an elderly parent or grandparent. You love them and want to avoid nursing homes or assisted living facilities. But you also know you and your family members can't provide 24/7 home health care. You have questions about eldercare costs, including how Medicare, Medicaid, and health insurance affect your options. This is where in-home support services from compassionate caregivers such as Comfort Keepers of Flagstaff provides the right care solution for your loved one.

Every client has unique care needs and situations, so each Comfort Keepers® Flagstaff office offers a full range of senior in-home care services to provide seniors with the right amount of support for independent living at home. Your care services program will be designed to each care recipient's specific needs, including everything from Alzheimer's and Dementia Care to Live-in Care to Respite Care options that can spell family caregivers for short periods of time.
Learn more about the wide range of senior care services we offer to elders

At Comfort Keepers Flagstaff, our senior care is designed to meet a senior's unique care needs. Our caregivers focus their care not only on a senior's physical well-being, but, with Comfort Keepers, their social, mental, and emotional well-being is also nurtured and cared for. Whether your loved one needs assistance with grooming and bathing, or they need companionship and conversation, our in-home caregivers will be there to provide them with the care and support they need and deserve. At Comfort Keepers, our caregivers can provide care from one hour a week to up to 24 hours a day.

Above, you will find additional information on the many services we offer to seniors and their families in the Flagstaff, AZ area. You will find information on our Alzheimer's care, dementia care, respite care, end of life care, and more. If you cannot find the information you are looking for above, contact us today. One of our senior care advisors would be happy to answer any of your questions or to schedule an in-home consultation for your senior loved one.
In-Home Care in Flagstaff and Surrounding Areas

Comfort Keepers® Flagstaff offers a variety of customized care services to meet the unique needs of each senior.

Every client has unique care needs and situations, so each Comfort Keepers® office offers a full range of in-home companionship and personal care services to provide seniors with the right amount of support for independent living at home.


Comfort Keepers Provides Leading In-Home Care To Seniors

Family members can breathe easy. Our care services program can help you if you are a family caregiver that needs assistance with your loved one. Whether it is an elderly parent or grandparent that needs care, our care coordinator will craft a unique plan that addresses the needs of your loved one specifically while being inclusive of the entire family. If you have any questions about our senior home care and in-home services, please contact us today.
The core of our in-home care plan revolves around non-medical home care for older adults from qualified caregivers that support an elevation of spirit and brings peace of mind in the comforts of your own home, instead of an independent living facility.

Our clients get compassionate care from our team of expert home care providers in a wide variety of assistance with activities of daily living including:
Personal Care Services such as mobility assistance, bathing, grooming, and hygiene.
Companionship Care Services such as conversation, meal preparation, light housekeeping, incidental transportation, assistance with groceries, and errands.
Long-term Care Solutions including medication reminders, Alzheimer's disease, and dementia care, 24-hour, or live-in care.
Flagstaff In-Home Care Assistance
Flagstaff, Arizona is located at the intersection of I-17 and I-40 and is the largest city in Northern Arizona. The City is also the regional center and county seat for Coconino County, the second-largest county in the 48 contiguous states (by area).
The City of Flagstaff is comprised of just over 64 square miles nestled at the base of the San Francisco Peaks. It is surrounded by one of the largest pine forests on Earth. At nearly 7,000 feet, Flagstaff is also one of the highest elevation cities in the United States.
Jam-packed with cultural diversity, beauty, history, recreational, and scientific opportunities, Flagstaff is bursting at the seams with everything that makes life exciting.
Fall colors, snowy winters, blooming springs, and mild summers provide perfect backdrops for as many outdoor activities as you can imagine. Flagstaff's Northern Arizona University is a hub for scientific minds and freethinkers. American Indian culture offers a unique historical context, with nearby Navajo and Hopi reservations.
Flagstaff drew its name from a very tall flagpole made from a pine tree to celebrate our nation's centennial in 1876. The City is a year-round mecca for visitors.
Who You Are
Are you currently a resident of Flagstaff, with a loved one that needs some extra help? Have you taken on the responsibility of the primary care provider? Maybe you are prepared for this responsibility, or maybe this is totally out of your element. Regardless of your unique situation, tips, pointers, and a helping hand can make the world of a difference for both you and your loved one. Being a family member and a caregiver can be a stressful and taxing event. Home health care from Comfort Keepers may be the answer to you and your family.
Who We Are and What We Will Do for You
Comfort Keepers of Flagstaff is composed of a top-rated team of personal care aides that will provide you with assisted living services to uniquely benefit your situation. Our caregivers will quickly become companions to you and your loved ones and help you achieve the best quality of life possible. We provide various services from interactive caregiving to transitioning home services to in-home care. Our team is professional, caring, and committed to helping you enjoy everything Gladwyne's community has to offer! Please contact us for additional information.
Get the Help You Need Now
Acting as a caregiver and a loved one can be a challenging feat in my situations, but it can also be a very enriching experience. Let our team at Comfort Keepers ensure that this is a positive experience for both you and your family.
Melba Reviews Comfort Keepers of Flagstaff
"We appreciate the care that Comfort Keepers has provided our family. When we needed someone to help with care for our 97-year-old father, Preciliano Chavez, you sent us two very qualified companions who stayed with our Dad while we had work. Helen Heuman was very considerate, compassionate, and patient. She left us notes on how and what was going on with Dad throughout the day. She also brought the newspaper with her every morning so that she could assist our father in reading the paper, which is something my father loves to do but has trouble with due to his poor eyesight. Julieanne Kseazek was with our Dad when Helen went out of town. Julieanne was also very considerate, caring, and patient. The notes she left were very informative and let us know what dad's day was like. She kept note of what times he was eating, drinking, and walking. This was something we have continued to do at this time. We were very pleased to have both of these companions in our home and if we were in need of someone to care for dad we would call on your facility and request Helen or Julieanne again without hesitation. Thank you and these wonderful companions for all of your help...We very much appreciate the courtesy shown to us by several of your employees. It will make it easier to call you if the time comes when we need help again. Thank you."
Melba R.