Contact an office in your area »
March 24, 2020
Resources for Seniors Sheltering in Place
One of the most effective ways to combat the Coronavirus pandemic and its effect on seniors is by practicing self-quarantine. By reducing the spread of the virus, healthcare systems are better able to treat those that are affected while they work on a long-term solution.
It is important for everyone to do their part by staying at home, but especially critical that seniors reduce their exposure.
We have created a list of resources that we hope makes self-isolating a little easier for older adults. From food delivery to entertainment to resources for low-income seniors, we hope this list can bring some relief, connection and hope to seniors and their families.
For families that need a little extra help at home during this uncertain time, click below to see how we can help.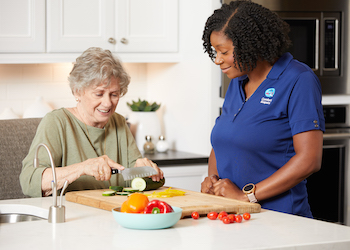 ---

Contact an office in your area »
Sign up to receive helpful info right to your inbox.
We understand choosing an in-home care provider can be a difficult decision, and we want to make your journey as easy as possible. We're here to support you by providing helpful senior care tips and information on in-home care and senior health and wellbeing topics.
First, let us know when is care needed: