Contact an office in your area »
October 1, 2020
Caring for Caregivers
Thank you for the amazing work you do! Thank you for being you, and for the impact you make every day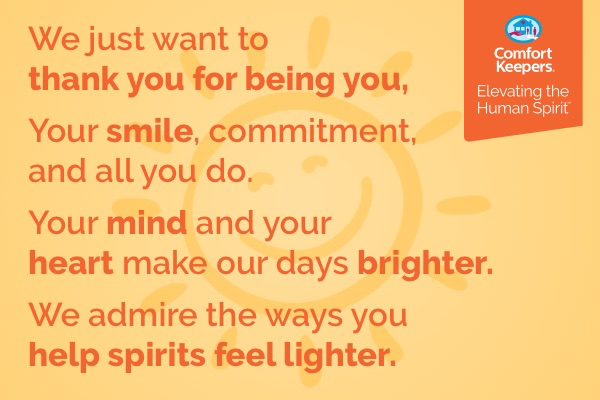 You go above and beyond to Elevate the Human Spirit with your clients. What's a moment that's brought YOU joy lately? Share your moment with us by completing the form below.
---

Contact an office in your area »
Sign up to receive helpful info right to your inbox.
We understand choosing an in-home care provider can be a difficult decision, and we want to make your journey as easy as possible. We're here to support you by providing helpful senior care tips and information on in-home care and senior health and wellbeing topics.